This brief item in today's New York Observer encapsulates exactly why Gwyneth Paltrow gives us the major shits.
Allow us to break it down for you.
1. She can't help but come across as a holier-than-thou, stuck-up bitch.

Paltrow was seated on a couch, and she had clearly been seated on that couch for quite a while. Her willowy form was embedded in the pillows, her legs perched on a coffee table in front of her. She didn't move a muscle when The Transom entered the room, and she declined to shake its hand when offered.
2. She's always perfectly turned-out.

She wore skin-tight black pants tucked into black patent-leather ankle boots and a form-fitting black blazer. (Later, before presiding over a Damiani International diamond auction benefiting the Lodge—also attended by socialite Tinsley Mortimer—the movie star changed into tights, red pumps, a black skirt and a low-cut black blouse.)
G/O Media may get a commission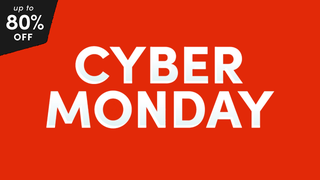 up to 80% off
Wayfair - Cyber Monday
3. She's got a stick up her ass.

When the conversation turned to the Hope Lodge, Ms. Paltrow sat upright, exhibiting her famously impeccable posture. "My dad had cancer—that's the short answer," she said, explaining her support of the 60-bedroom facility, which is scheduled to open this spring on West 32nd Street.
4. She doesn't have the courage of her convictions.

The Transom was curious to hear Ms. Paltrow explain a much-hissed interview that she'd given to a Portuguese newspaper last year, calling the British "much more intelligent and civilized" than Americans. But, surprisingly, she said her remarks had been misconstrued.
5. Even in print, she seems pretentious and snotty. Undeservedly so.

"It's ridiculous that I would somehow say my friends here are uninteresting," she said. "My friends here are incredibly interesting." The words seemed to dribble from her mouth. Ms. Paltrow appeared at pains to waste the least amount of energy talking, regardless of the subject. Perhaps she had developed a distrust of the media.
6. She's got an adorably cute daughter.

Ms. Paltrow's Manhattan bona fides even extend to the next generation. "My daughter [Apple] is currently obsessed with these New York guide books—this one about a rabbit named Miffy, and this other one," she said. "She's constantly quoting New York statistics and things. So, you know, even when I'm not here, New York is always with me."
On the Couch With Gwyneth Paltrow [New York Observer]