A student at Central Piedmont Community College in Charlotte, North Carolina alleges that she was harassed by campus security and suspended by the Dean of Student Life for being transgender after she used the female restroom.
Once again, we have an issue with trans people just trying to go about their daily business and being harassed for it. Really?
Andraya Williams claims a female campus security officer stopped her and asked her if she was male or female after she exited the women's restroom on a campus building. The officer asked for Williams' student identification card which says she immediately provided. She then called her lawyer. A total of six officers arrived as back up and then proceeded to examine her card, most likely because student ID cards do not usually have a gender marker listed.
I immediately called my attorney's cell and told her what was going on while I searched for my identification. My attorney told me to show my identification right away and I did. I then asked the officer 'am I free to leave?' because I did not understand why she was keeping me.
G/O Media may get a commission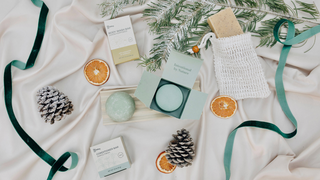 low-waste beauty
The Earthling Co.
The officers detained Williams for about a quarter of an hour and then escorted her off campus. She claims that the officers informed her she was suspended and could not attend her evening classes. The situation was "humiliating and embarrassing" says Williams. Well, duh.
It's not hard to imagine what other students may have thought about what they were witnessing. Well, not hard for me. I've had the unfortunate experience of seeing it happen, although it has not yet happened to me. If there was any doubt, though, here's Williams' rather diplomatic take:
There were other students in the building when it was happening. It was just a really awkward situation. [Students] were looking and trying to figure out what was going on.
Ignored, intimidated, and dismissed, Williams has spent the last week and a half attempting to air her grievances with members of the administration. Williams says she met with Dean of Student Life Mark Helms the next day who said she was suspended for refusing to show her ID. Which frankly makes no sense. Williams and her attorney insist, in fact, she did so immediately.
Going from unfair to ludicrous, Williams also says Helms ordered her to use individual unisex restrooms, despite there being only two on campus, and that she needed to provide CPCC the "medical proof" she is female. Seriously?
Even if the dean had a right to ask her to use individual unisex bathrooms, there are never enough. It's completely unrealistic to ask a transgender student to use an individual unisex bathroom when it's in another building on the other side of campus. Talk about an undue burden! We need more so we have more options. But bathroom usage is a choice. And "medical proof"? What?! According to Williams and her attorney, her gender is legally female and her name is a woman's name. There is no compelling interest for the school to see any medical proof!
But wait. There's more. Williams says Helms refused to give her information on how to file a complaint about the incident, even when he lifted her suspension. When she figured out how to do it herself, still there was no action:
After talking to the Dean, I called the Office of Equal Opportunity and the Director told me I have 'no rights legally,' because I am transgender and that if I file a complaint it could 'cost someone a job.'
Central Piedmont Community College is on the presidential election tour of North Carolina, and many presidents and presidential hopefuls have spoken there, including Presidents Bill Clinton, George W. Bush, and Barack Obama, and presidential hopefuls John Kerry and John Edwards.
Hey, CPCC, I hope you're ready to do some explaining in 2016 when pro-LGBT Democrats hoping to lock in the gay vote swing through your fine institution. Sheesh.
Read Williams' full statement from her lawyer here.
Image courtesy of Sarah Demarest. Used with permission.