British director Mike Leigh is best known for fairly sober films, like Vera Drake and Naked. But his new film, Happy-Go-Lucky, explores the human emotion many "serious" directors avoid: Happiness. The flick focuses on the Technicolor life of an unflappable optimist named Poppy (Sally Hawkins). Her bright outlook and good humor cause many people in the film (and perhaps its audience?) to find Polly annoying and/or stupid. Leigh shows Polly in a completely un-ironic manner, and though she does eventually face a sobering situation later in the film, her spirit is never fully crushed. Instead of displaying optimism as an unrealistic outlook on a cruel world, Leigh shows it can be a necessary and complex emotion. Check out the upbeat reviews, after the jump.The New York Times:
Movies sometimes seem made for misery, for rivers of tears, stormy skies and third-act woe. Happiness is for suckers and Disney Inc. But happiness is a complicated, difficult matter, and in "Happy-Go-Lucky" it's also a question of faith. Poppy isn't a celluloid saint: she lusts like a real woman and nurses plenty of pints to go along with her loneliness. She also betrays herself and her neediness in a series of amazingly paced and played scenes that find her taking weekly driving lessons from Scott (Eddie Marsan, in a boldly repellent turn), a seething lump of rage and resentment whom she soon sends hurtling around the bend. Horribly funny and often just horrible, the lessons distill individual relationships to their stop-and-go lurching essence.
" Happy-Go-Lucky" is something different from virtuoso British writer-director Mike Leigh. For what feels like the first time in his more than 35 years of bringing an exceptional level of insight and intensity to the exploration of human behavior, Leigh has put a thoroughly happy person front and center in one of his films. That's not to say that Leigh's earlier films, works like "Life Is Sweet," "Naked" and the more recent "Vera Drake" and "Secrets & Lies" (both of which earned multiple Oscar nominations) were lacking in either humor or happiness. But no one with Poppy's particular kind of effervescent presence has been on offer in Leigh's world or, for that matter, anywhere.
The London universe Leigh creates (employing his trademark improv techniques to unite his ensemble, many of whom make their film debuts) isn't so much a reality as a hope, and an invitation to find joy and grace in everyday moments. It's a wish all the more endearing coming from a filmmaker best known for drabber dramas of family dysfunction and British miserablism like Vera Drake and Secrets & Lies. And that grace is made manifest by Hawkins' sparkling performance in a role the filmmaker created specifically for her twiggy charms. Hawkins imbues Poppy with an innate effervescence that plays off beautifully against adversity. Leigh, meanwhile, cushions those adversities with bright texture and jolly music, concluding with an image of realistic contentment — in a rowboat, on a lake — that's hard to beat at a time when we really need it.
G/O Media may get a commission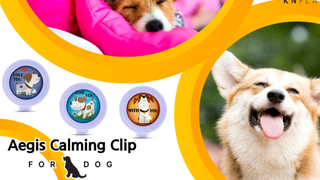 20% off
Aegis Calming Clip for Dogs
It's uncommon these days to see movies with women in strong central roles. Rarer still, at least outside the tele-phantasmagoria of American politics, is the notion of woman as self-created, free-spirited, history-making individual. This week, there are two. Max Ophüls's 1955 Lola Montès may be the ultimate portrait of a world-historical diva, albeit a martyred one (in a martyred movie), ultimately petrified by her own glamour. By contrast, the protag of Mike Leigh's Happy-Go-Lucky is less distant star than warming ray of sunshine. There's nothing aristocratic about Poppy: She's a modestly gaudy people's heroine industriously repairing the social world, one frayed interaction at a time.
Much of Happy-Go-Lucky is dedicated to alternately confirming or defying our initial impressions of Hawkins. Throughout the movie, Leigh contrasts his heroine with other teachers—most notably prickly driving instructor Eddie Marson, who has an entirely different set of methods and philosophies. Leigh also sets Hawkins against other manic types, including a babbling homeless man that she vainly tries to help. Happy-Go-Lucky seems to be asking where a woman as upbeat and seemingly naïve as Hawkins fits in this world. Does she need to grow up (or at least shut up)? And will she lose something essential if she does?
NPR:
And strangely, considering Leigh's usual insistence on the earthiness of his characters, she's not an idiot; she's just upbeat. The director might easily have made her a naively Candide-like figure, or a treacly Pollyannaish one. Instead he makes her playful — she beams throughout a flamenco class, even as the instructor explains that the dance is about pain — which has the effect of making the movie around her feel decent and affirmative rather than cloying or melodramatic.
It's entirely possible that I'm missing something, and that Happy-Go-Lucky really is, as many claim, an unblemished gem. It's certainly tempting to let any doubts be conquered by the heroine's steamroller of a personality. Hawkins and Leigh created the character of Poppy together during Leigh's signature monthslong rehearsal process (which they discuss at length in this clip from a recent Q-and-A session on the film). Given Leigh's reputation for writing parts for querulous cranks, the two of them must have had great fun crafting the childlike and guileless Poppy from the ground up: She stuffs her bra with shrink-wrapped chicken cutlets! She wears earrings shaped like baby chicks! She jumps on a trampoline after work every day! Poppy Cross, in her chirpy, faintly grating way, is an inspiration; like Jeff Bridges' Dude in The Big Lebowski, she may be one of those characters whose sheer lovability outstrips and outlives the film in which she appears. Happy-Go-Lucky may come and go, but Poppy abides.
The movie is not an argument for chaos; it's an argument for making one's way through life with a relaxed will and an open heart. The optimism is exploratory, not programmatic; Leigh is no flower child. The only trouble with his scheme is that he has counterposed free-spiritedness and paralyzed moralism as mutually exclusive states, and there has to be something else—something like Leigh's film itself, which knows how to play easily within a firm over-all structure. "Happy-Go-Lucky" is triumphant proof that a creative middle way is always possible.
Hawkins, who starred to great effect in a recent British television remake of Jane Austen's "Persuasion," is a marvel with her urchin looks and irresistible smile. She makes Poppy unforgettable. Handsomely designed and shown on a widescreen filled with vivid colors, "Happy-Go-Lucky" has a serious point to make but measures its messages like calories to ensure a tasty, digestible treat. Once past the shock of it being a Leigh film, audiences everywhere will flock to enjoy a certified good time.
Nearly four years after his dark period drama "Vera Drake," iconic Brit helmer Mike Leigh is back with "Happy-Go-Lucky," his mellowest work yet, and his most purely entertaining. Effervescent comedy offers a lighthearted slice of life seen through eyes of a free-spirited London schoolteacher, replete with lessons of various sorts and humorous comparisons of teaching methods. Less pointed and edgy than anything in Leigh's oeuvre except "Career Girls," it still gets by on its own diverting charms.
'Happy-Go-Lucky' opens today is selected theaters in Los Angeles, San Francisco and New York.