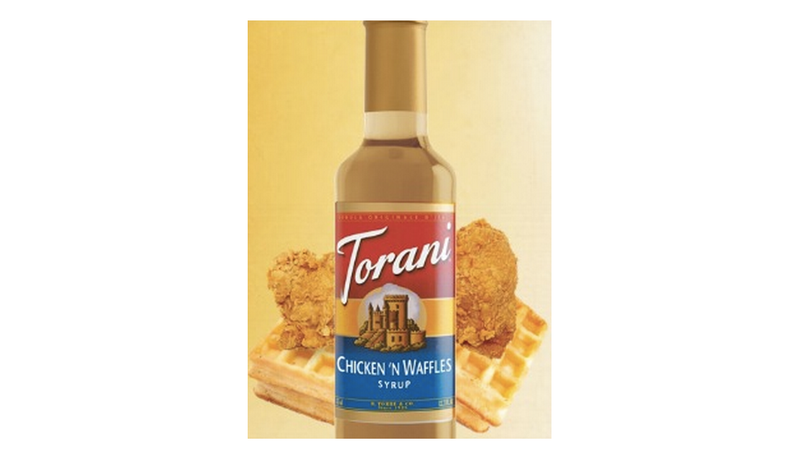 Say "fuck off" to vanilla and "SEE YA!" to peppermint, the new flavor for your morning lattes is Chicken & Waffles. Yum! And, to think, it was almost just a dream in some marketing department's pretty little head. Imagine that. I'm sure you can.
Originally announced by Torani as an April Fools prank, the internet's loins exploded with desire for the fictional flavor and demanded it become a reality — half a year later, bam! Here it is. Good job, everyone!
Available for purchase only on their site, its ingredients include natural and artificial flavors, chemical death, Dr. Mehmet Oz's tears, and potassium sorbate (to preserve freshness). Let's mix it with a grip of bourbon and then hang ourselves off a Christmas tree/bludgeon ourselves to death with a Menorah*. Happy Holidays!
*I hope it's obvious that I'm joking, I've already ordered two bottles. So gross, so great.
Torani Releases Chicken-and-Waffle Syrup (For Reals This Time) [SF Weekly]