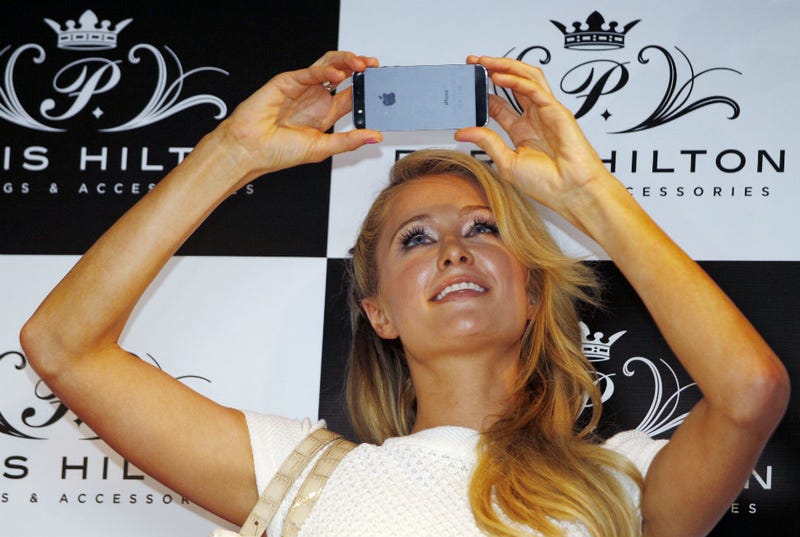 All the way back in 2005, Paris Hilton was the first celebrity (or "celebrity") to have nude photos stolen from her cellphone, when a hacker busted into her Sidekick and stole a trove of nude photos, text messages, to-do lists and famous people's phone numbers. That hacker was Cameron LaCroix, who's now 26 and very sorry about stealing Hilton's photos (as well as the credit card information of 14,000 other people over the past ten years).
LaCroix was just 16 when he stole the photos off Hilton's phone and dumped them online (shortly after, Gawker republished all the photos and to-do lists). He wanted to be a celebrity, he tells NBC, and when Hilton's photos went viral, "it was mind-blowing for me." Ten years on, though, he's feeling remorseful.
"Paris, I'm sorry I put your information online," he told the network. "I should never have done it. I wouldn't want it done to me."
LaCroix was arrested soon after the Hilton hacks, part of a ring of six people who were also convicted of trying to hack LexisNexis. He was also found guilty of calling in bomb threats to two high schools. He served 11 months at a juvenile facility, was released, and then promptly went back in after he violated the terms of his supervised release, which had prohibited him from possessing a cellphone, computer or anything else with Internet access.
LaCroix was busy over the next ten years, he tells NBC. He did a brief stint in federal prison when he was 21 for making phony gift cards and spending thousands on them. After he was released again, he continued his hacks, while also making time to get addicted to opiates. He was re-arrested this year, charged with hacking into a community college website to change his grades as well as those of two other students, and also accessing "law enforcement computers containing intelligence records, arrest warrants, and sex offender information, and obtained the personal bank records of thousands of people."
According to court documents, in some cases he used those bank records to obtain the full names, social security numbers, email addresses, bank accounts, routing numbers and even the items purchased by the cardholders. Unlike hacking groups like Anonymous and Lulzsec, who mixed in some government and big corporation targets for political reasons, there's no indication that LaCroix ever used his hacking for anything other than personal gain.
LaCroix was convicted of computer fraud and access device fraud. He's about to begin a four year sentence at a federal prison for those crimes. When he gets out, he tells NBC, he'd like to work as a consultant with major companies like the ones he stole from for the past ten years.
Image via AP