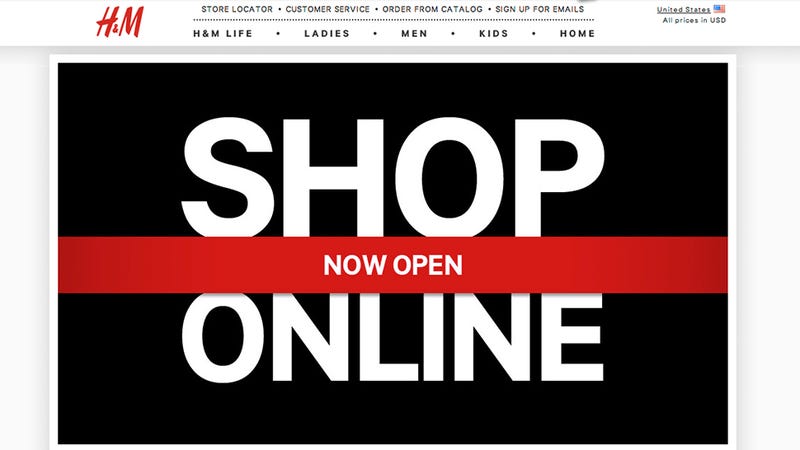 H&M promised to launch online shopping in the U.S. in August, and here it is, the first day of the month, and the online shop is open. Here's what you'll find:
Cute tops.
Dresses to wear to work.
Dresses to wear to play.
Trendy separates for little girls.
Stuff for dudes.
Stuff for little dudes.
Adorable things for babies! (There's also a maternity section.)
Also, housewares. I had no idea H&M had duvet covers. And throw pillows and tea light holders and shower curtains.
The good news? You can buy plus-size clothing. Up to size 24. The bad news? The selection is very limited. There's barely anything. Right now there are only 50 items for sale in the plus category, and that includes tights and underwear. There's ONE dress. One. There are 32 tops. For ladies' straight sizes, there are 83 dresses and 156 items in the "tops" category.
Not every garment I clicked on was actually available; a few were "coming soon." The sizing is a bit all over the place — some items go up to size 16, while others only go up to 12. There's no "search" function, so you can't type "swag" and find the ridiculous T-shirt I saw in a brick-and-mortar H&M store last night. And it's incredibly disappointing to see so few plus-size choices. At least it's a start?