It's been months since the FDA sent out a warning that a laparoscopic power morcellator, a gynecological tool used in hysterectomies or to remove uterine fibroids, could actually spread undetected cancer, but the tool is still widely used by doctors.
Laporascopic power morcellators are handy tools that slice tissue in the abdomen into smaller pieces which can then be more easily extracted. Laparoscopic operations are minimally invasive and are a more appealing option than open surgery, as they often have quicker recovery times, less bleeding, and a lower risk of infection—last year, the surgery was performed at least 50,000 times.
In April, the FDA sent out an official statement, not outright banning the morcellator, but discouraging its use, saying:
Based on an analysis of currently available data, the FDA has determined that approximately 1 in 350 women who are undergoing hysterectomy or myomectomy for fibroids have an unsuspected type of uterine cancer called uterine sarcoma. If laparoscopic power morcellation is performed in these women, there is a risk that the procedure will spread the cancerous tissue within the abdomen and pelvis, significantly worsening the patient's likelihood of long-term survival.
As a result, Johnson & Johnson shelved the device, hospitals limited its use, and some regional insurers discontinued coverage of it. After all, 1 in 350 is a LOT of women.
But many gynecologists are pushing back against the FDA, saying that the risk has been exaggerated. Some doctors have adapted their use in response to the FDA statement, informing their patients of the FDA's claim and having the patients sign a consent form before undergoing the procedure and being more selective with their patients in general. As Jennifer Levitz and Jon Kamp at Wall Street Journal write in a really excellent overview of the situation:
The number of gynecologists still employing morcellators is difficult to estimate. The American College of Obstetricians and Gynecologists, the field's main medical society, isn't tracking it. But interviews with many doctors show that a segment of the field has dug in to defend its use, with more informed consent and some adaptations.
The American College of Obstetricians and Gynecologists argues that with more stringent patient selection, the device remains an important tool.

AAGL, a medical association formerly known as the American Association of Gynecologic Laparoscopists, recently suggested that the range for one particularly dangerous form of sarcoma was anywhere from roughly the FDA's number to 1 in 7,400.
G/O Media may get a commission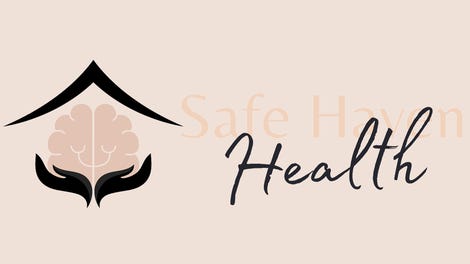 Addiction counseling
Safe Haven Health
While the FDA and doctors who continue to use the morcellators dispute the numbers and the risk, there are other minimally invasive options for women who must undergo fibroid removal or a hysterectomy for the time being.
Image via Shutterstock.