Today in the adventures of Gwyneth Paltrow: Out of Touch Rich Lady, our hero travels to Geneva to party in a replica "Hamptons" beach house, and explains why she loves that "very special corner of the earth."
In this gem of a press release titled, "Gwyneth Paltrow Shares Special Thoughts about The Hamptons," we are treated to an explanation:
While most people in the Tri-State area are confronted with an icy cold winter, Gwyneth Paltrow reminded hundreds of people (journalists, celebrities, luminaries, etc) why The Hamptons is such a special place to her and her family, especially during the summer. The actress spoke at the opening day (Jan. 18, 2011) of the Salon International de la Haute Horlogerie (SIHH) - also known as the International Fair of Fine Luxury Watchmaking - in Geneva. Baume & Mercier hosted an exclusive event and showcased their collection in a custom made 'Hamptons' house. 950 guests were invited to a spectacular garden party on the custom made beach – specially built for the event - using 75 tons of sand and 800-square meters of grass.
But wait there's more! Here's video of guests experiencing the magic of Long Island's East End inside some party venue in Europe.
Finally, a word to those tired of talking about how Gwyneth chooses to spend her millions. Is it a crime to dump 75 tons of sand indoors and pretend you're on the beach? No. Life is about seizing opportunities! That said, even a fabulous person could, if sane, admit Gwyneth says a lot of obnoxious and pretentious things. For all we know Sandra Bullock is bathing in champagne or feeding her cat foie gras right now, but Sandy never made fun or her fellow countrymen in front of Europeans or said, "I would rather die than let my kid eat Cup-a-Soup," so we all leave her alone.
G/O Media may get a commission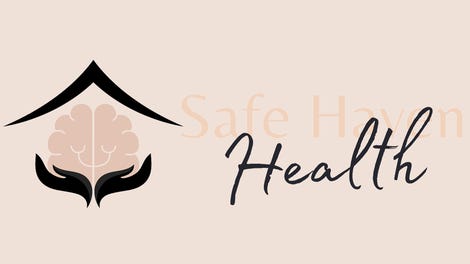 Addiction counseling
Safe Haven Health
Perhaps it isn't fair to mock Gwyneth, but just let us have our LOLs at her expense. Some of us are trapped in a snow-covered wasteland right now, and that's not fair either. But Gwyneth's bright and burning insights are the only thing (aside from a crappy space heater) that we have to keep us warm. Trust us, she's definitely too busy making gluten-free pasta to use as shoelaces for her kids to notice or care about what any of us may think.
Best Ever? 'Gwyneth Paltrow Shares Special Thoughts about The Hamptons' [Crushable]
7 Reasons Why People Hate Gwyneth Paltrow [Buzzfeed]