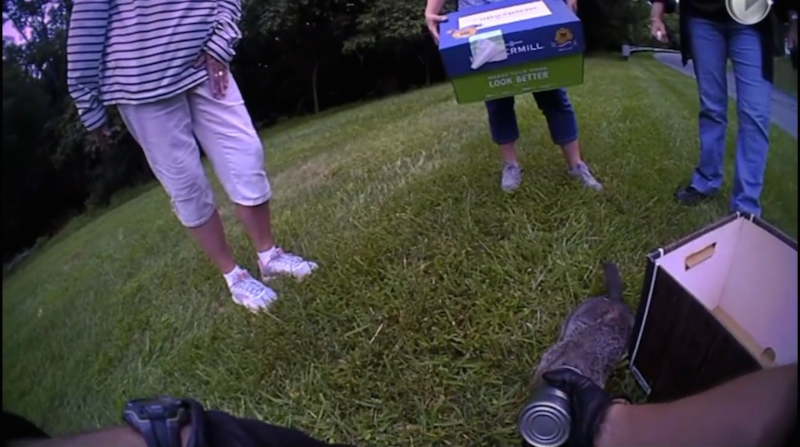 So some chill-as-hell groundhog was padding around Bethlehem, Pennsylvania, being generally dope, eating grasshoppers or whatever groundhogs eat (grasshoppers, I looked it up), when everything suddenly went black. Because he stuck his head in a can. Which is unchill.
The can-head incident happened on the campus of Lehigh University, which is the number one party school that is worth the money, according to Business Insider, so the chances that this groundhog was drunk or blazed or rolling on molly are not zero.
The AP reports:
Campus police were alerted by concerned onlookers. Officer Kevin O'Hay and Sgt. Eric Smith offered to help. A body camera recorded the encounter Monday.

One officer tries unsuccessfully to take the can off the groundhog's head. Eventually, the other officer uses a long-armed grabber to hold the can while his partner gently pulls out the animal.

The groundhog scampers off across the grass.

"The only disappointment was the furry little devil took off without saying thank you," said Chief Ed Shupp.
Haha, dope. Run free, brother.
---
Contact the author at joanna.rothkopf@jezebel.com.
Image via AP.