Katie Thomas has written two parts of a series for the New York Times looking at the unique challenges facing urban girls who want to play sports, and the adults who want to encourage them.
Her first piece, about a middle school basketball team in Brooklyn, highlights a number of challenges facing the girls who are trying to play. Thomas writes:

The Cougars have few of the basics that suburban public school girls have come to expect, including free transportation, uniforms and full seasons of regularly scheduled games. At M.S. 61 in Crown Heights, Brooklyn, each road game is a logistical puzzle for Mr. Mariner, 46, who is dean of students and coach of the school's girls' and boys' basketball teams. Even when the Cougars arrive ready to play, games are sometimes canceled because the opponents - facing the same obstacles - cannot field a team. Parents rarely show up to watch.
Mariner, by the way, won't cut a girl from the team regardless of ability... and has to clean the gym after he's done, despite being the Dean of Students.
The other problem lies in how many girls can overcome the barriers to participation.

In the suburbs, girls play sports at rates roughly equal to boys. A 2007 survey by Harris Interactive of more than 2,000 schoolchildren nationwide showed that 54 percent of boys and 50 percent of girls in the suburbs described themselves as "moderately involved" athletes.

Urban areas revealed a much greater discrepancy. Only 36 percent of city girls in the survey described themselves as moderately involved athletes, compared with 56 percent of city boys.
This hints at the idea that issues of class and financial wherewithal weigh heavily on girls when it comes to sports.
But, as Marj Snyder, Chief Program Officer for the Women's Sports Foundation points out in the above clip, studies show that girls' participation in sports help them build career-critical team-building skills, help combat obesity and is strongly correlated with academic success.
G/O Media may get a commission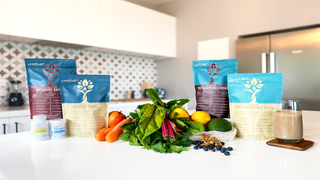 In Boston, a number of non-profit groups are working to try to encourage girls to participate more in sports. One group is even helping adults learn to break down barriers in gender-specific play.

Employees at Sports4Kids, a nonprofit group that oversees recess at public schools, have been devising ways to shake up gender roles and increase options for girls. Tes Siarnacki, a recess coordinator at a school in East Boston, regularly encourages older girls to referee boy-dominated soccer games, and assigns older boys to monitor double Dutch jump rope, which is played mostly by girls.

One day this spring, Siarnacki zeroed in on a group of girls huddled in a corner, their heads bent in conversation. Siarnacki jogged over, spoke to them quietly for a few minutes and before long the girls hopped to their feet and began doing sit-ups and jumping jacks.

"They wanted to play 'teacher,' so I told them to play 'gym teacher,' " she said. "It was a pretty easy sell."
The groups hope that by encouraging boys and girls to consider various athletic options, they can keep girls playing sports longer.
Interesting, one thing Thomas highlights in both of her pieces is the difficulty faced by coaches and coordinators with girls assigned childcare duties by their families. In Brooklyn, Thomas tracked one immigrant girl who, while a star on the team, was assigned by her family to pick up a cousin each afternoon from kindergarten and another from daycare instead of going to practice or participating in games. In Boston, one sports program identified child care responsibilities of teenagers as such major obstacle to participation that they attempted to create an program to watch the charges of their participants. In most cases, boys in the family share no such responsibilities. So in more ways that one, traditional views of women's roles continue to shape girls' lives in ways that are unhealthy for them.
Less interesting (as one would figure) are the comments on the Times pieces, which turned the issue into a referendum on Title IX and whether high school athletics have any right to tax dollars. If one read the series, one would note that the point is that, in urban schools, basically no tax dollars are spent on sports programs and that, given historic interest in keeping boys off the streets and busy, girls athletics have been ignored by private groups despite the proven benefits for girls. Thomas goes back again and again to the idea that school athletics in suburban areas have come pretty close to gender parity and private leagues that require fees are common and parents take time off to attend games — but none of those structures or opportunities are available in urban areas, particularly to girls because of a mixture of time, sexist ideas about the role of girls in extended families and the view of sports as a male activity, and money. In other words, the whole series is becoming an analysis of the role that class and (albeit implicitly) race play in girls' participation in athletics, and why the girls with the least opportunity might need such activities the most.
A City Team's Struggle Shows Disparity in Girls' Sports [NY Times]
Using Teamwork to Bring Girls Into the Game [NY Times]
Struggling to Play [NY Times]
The Have-Nots [NY Times]
Playing Against The Odds [NY Times]