You will probably read this in every story surrounding Brittany Murphy's passing: 2009 was a year for celebrity deaths, and hers will be yet another to put on the list. But that doesn't make her death any less shocking.


Part of the shock surrounding Murphy's death is clearly related to her age, though it may also be attributed to the fact that Murphy has been in the public eye for over 15 years, starting out in Hollywood when she was 14, when she booked guest spots on shows like Murphy Brown and Kids Incorporated before landing more substantial parts on sitcoms like Almost Home:




Murphy's big break, and perhaps her best known role, however, came in 1995, when she was cast as Tai, the outcast-turned-makeover-project-turned-popularity-queen in Amy Heckerling's Clueless. In watching Clueless, you recognize that there was something very unique about Murphy, most notably her famously scratchy voice, which also landed her a long-running voiceover role as Luann Platter on King Of The Hill, and was still apparently relevant enough for an SNL parody less than a month ago, even though Murphy's formerly formidable career had stalled as of late.

G/O Media may get a commission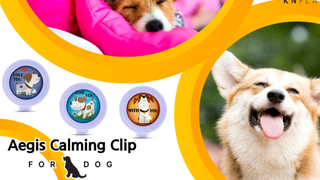 20% off
Aegis Calming Clip for Dogs



Though Clueless brought Murphy mainstream and later cult favorite status, her next big role in the 90s didn't come until 1999, when she cast in Girl, Interrupted as a suicidal incest victim living in a mental hospital alongside the likes of Winona Ryder and Angelina Jolie:


But after a decade of playing sidekicks and outcasts, Murphy reinvented herself as a romantic lead, dying her hair blonde and losing a dramatic amount of weight by 2001:




It was a shocking transformation for those of us who grew up connecting Murphy with her character in Clueless, and speculation over Murphy's weight haunted her for the remainder of her career. In 2005, she spoke out about rumors that her weight loss was connected to drug use or an eating disorder, claims she dismissed as ridiculous, noting, in a now-slightly eerie quote: "I have never tried [cocaine] in my entire life. I've never even seen it. ... I am also way too high-strung. I can't even take a Sudafed. Can you imagine? My God. I think my heart would explode."






Murphy's career soared following the dramatic makeover, kicking off with a dark love-interest role in the Eminem film 8 Mile and a romantic comedy she shot with then-fiance Ashton Kutcher, called Just Married. It was around this time, however, that reports of Murphy's "diva" behavior started to surface: in a "night out" piece for the New York Times, author Linda Lee noted that there was "no sign of the difficult star who was reported to have been fired by her publicist the week before."
After Kutcher and Murphy split, the actress continued taking on Meg Ryan-esque roles in films like Little Black Book and Uptown Girls with Dakota Fanning, as well as sexier parts in films like Sin City, and her career trajectory (or handlers) seemed to be guiding her toward America's Sweetheart status, though that never quite materialized. Following Sin City, Murphy's career stalled, and she began taking on roles in television movies (reminiscent of the career path of another early 00s starlet, Lindsay Lohan) and lesser known films where she was arguably the biggest star in the cast. The fact that Murphy was dropped by her agent and publicist around the time Sin City was released in 2005, alongside rumors of her drug use, may account for the dip in her career.



Murphy was engaged twice more before marrying screenwriter Simon Monjack in 2007, a marriage that sparked some controversy - there was speculation that the two had married in order for Monjack, a Brit, to receive his green card. It was not the last time that the couple found themselves at the center of tabloid gossip: in 2008, a source told Page Six that Murphy's on-set diva-like behavior was causing trouble, as was the ever-looming presence of her husband: "She's extremely difficult," said the source, "When she gets to the set, it comes to a grinding halt. She's so hot and cold, you never know what's going to happen that day."




Just last month, Monjack was rushed to the hospital for an alleged asthma attack, just after Murphy had left a film (she denied being fired) due to the old Hollywood standby, "creative differences."
TMZ is now reporting that Murphy was discovered by her mother, unconscious in the shower, and pronounced dead on arrival at Cedars-Sinai Medical Center in Los Angeles. Radar is reporting that an autopsy may take place as early as Monday, and the LA Times is reporting that the LAPD are launching an investigation to determine exactly what happened to Murphy. TMZ is also reporting that Murphy's husband doesn't want an autopsy performed on his late wife, though it does not look like his wishes will be honored.
Though details are still sketchy (we'll continue to update) speculation about Murphy's death and what led to her cardiac arrest will surely overtake the internet, if it hasn't already. Murphy's rumored drug use and long-discussed weight loss will certainly be thrown into the mix, and though the cause of her death is still unknown it doesn't take a genius to recognize that Murphy's story is as old as Hollywood itself: a starlet who works her way up from bit player to headliner, only to see her career fall apart, and all within a matter of years.




It's something we've watched in progress throughout this entire decade: young women who are held up as the next big thing (Lindsay Lohan, Britney Spears) and then brushed aside or openly mocked after they no longer fit an expected mold. It is both a story of self-destruction and mass-destruction, the business of creating and destroying a star; sometimes it's caused by internal forces, and sometimes it's fed by the rest of the world.
We don't know yet why Brittany Murphy is gone; for all we know, her death may have nothing to do with any of the Hollywood rumors surrounding the last few years of her life. All we know is that a woman who gave much of her life and herself to millions of strangers through her performances is dead at the age of 32, and that is truly a tragedy. For many, her passing will be just another addition to the "Year Of Celebrity Deaths," and her story will be added to the annals of untimely celebrity passings, alongside the likes of Heath Ledger and her one-time prom date, Jonathan Brandis. But to those who knew and loved her, Murphy's passing is more than just another Hollywood tragedy, more than just another name for the list, and seeing her name alongside the others will provide no consolation.
Brittany Murphy's Husband Doesn't Want Autopsy [TMZ]
LAPD Investigate Death Of Brittany Murphy [LATimes]
Brittany Murphy Body To Be Autopsied [Radar Online]
Actress Brittany Murphy Dead At 32 [LATimes]
Brittany Murphy Dies [TMZ]
Brittany Murphy's Husband Rushed To Hospital [TMZ]
Twilight: New Moon Actress Replaces Brittany Murphy, Who Was "Not Fired" From Movie [Vancouver Sun]
The Fix [Salon]
A Night Out With Brittany Murphy And Ashton Kutcher [NYTimes]
Brittany Murphy's Diva Behavior [Boston Globe]
Brittany Murphy May Have Married Her Husband So He Could Get Green Card [The Insider]
Jane Getting The Kinks Out In Memoir? [NYDN]