If you're going by headlines these days, the only female country artists doing anything of note are the duo Maddie & Tae, who just released their first single "Girl In A Country Song." What do they have that no one else does?
Here's a small sampling of some of the headlines about Maddie & Tae's new track that went up before the single even officially hit the airwaves:
Maddie & Tae's direct references to the "bro country" environment that dominates country music these days seem to have hit a nerve. Their song is an overt censure of the way women are depicted in the songs on country radio: men singing about how they like to have hot girls in short shorts sitting next to them in trucks. They call out artists from Billy Currington to Chris Young to Thomas Rhett to Georgia Line to Blake Shelton to Jason Aldean for treating the women they sing about like accessories to their lives, and therefore to their music. According to media coverage and buzz from their record label, this is shocking stuff.
"I wish I had some shoes on my two bare feet/And it's getting kinda cold in these painted-on cut off jeans/I hate the way the bikini top chafes, do I really have to wear it all day?"
Written by Maddie Marlow and Tae Dye with Aaron Scherz, "Girl In A Country Song" is supposed to be catchy, ballsy and controversial, but its release and promotion says far more about the country music industry than the actual song does.
G/O Media may get a commission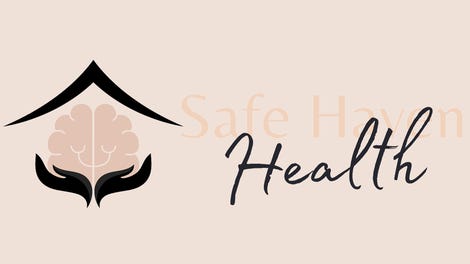 Addiction counseling
Safe Haven Health
"It's funny because when people think two 18-year-old blonde girls, you know, you think butterflies and rainbows and boys and...we're like no," Tae (or is it Maddie?) said in a promo video about their work.
While it might be the song they're releasing first off their upcoming album, it's barely the first song the two have written together. In fact, it was "Girl In A Country Song" that forced the hand of Big Machine Label Group and prompted executives to sign the duo as the first artists under their imprint Dot Records. "By the time we wrote 'Girl In A Country Song' we had this whole body of work behind that," explains publisher Mike Molinar, the VP at Big Machine. This moment has become the lore of the band, as Tae explained further in an interview with the Washington Post this week:
I will tell you the first time we played it out live, we were playing it for Scott Borchetta and Chris Stacey, our label heads. And we were so nervous. So, so nervous. Before we went on stage we were like, "What's going to happen? Are they going to be mad? Are they going to laugh?" We said, "Well, you know, if they start laughing, we'll know we did good." So we started singing it and they were both laughing, so we both said, "Okay, I think we're good!" And that moment was when Scott decided to sign us.
"I hear you over there on your tailgate whistling/Saying 'Hey Girl' but you know I ain't listening/Cause I got a name and to you ain't pretty little thing, hi, or Baby Yeah,/It's driving me red, red, red, red, red, red, redneck crazy"
"Girl In A Country Song" might have been an artistic choice, but it – like all music releases – was a calculated move on the part of Big Machine, the label responsible for, yes, Taylor Swift but also Florida Georgia Line and Thomas Rhett, two of the artists whose songs Maddie & Tae call out. Maddie & Tae might pointing a finger at their own peers, but what they're really doing is sending a message to their own bosses. What's unclear is whether those higher-ups care about (or are even cognizant of) their own role in the proliferation of bro country.
They probably don't care, at least not in a way that will make them do anything about it. It's fine to rail against bro country and celebrate the people who do so, but let's not ignore the fact that this protest song is being brought to you by the same people who are propagating and funding the sub-genre being protested. "There's a gaping hole for a female act to come and reengage teenage girls in the format," said Scott Borchetta, the CEO of Big Machine. "It really hasn't happened since Taylor," he added, as if he doesn't have the power to make another Taylor just "happen." Maybe we all only have energy enough for one Young Country It Girl at a time.
In the same video, Borchetta reiterated why the label "activated" Maddie & Tae "right now": it's all because of this one song. (The key word here is "activated," like the band is a bomb or something waiting to go off at the right time.) Borchetta and his coworkers are using Maddie & Tae to make more money – Big Machine is worth "revenues in the high eight-figures," Forbes estimates – the way they make money off bro country.
"Females are going to love this record," Borchetta said. "Every guy that we play it for laughs at it."
Of course the guys laugh at it. They get it. And the money that comes along with it.
"Being the girl in a Country song/How in the world did it go so wrong?/Like all we're good for is looking good for you/And your friends on the weekend, nothing more/We used to get a little respect/Now we're lucky if we even get/To climb up in your truck, keep our mouth's shut and ride along/And be the girl in a Country song"
Musicians often need to be reactionary in order to sell records, so what Maddie & Tae are doing isn't exactly revolutionary, especially within the scope of country music, a fact they acknowledged in an interview with Rolling Stone. What's more remarkable in this situation is that the way Maddie & Tae had to get the attention of their own label was not through their body of music alone but through one song that demonstrated they had a new take on their own industry. If you're feeling particularly cynical, it's enough to make you less excited about the end of bro country and more concerned for whether it's possible for female acts to get attention without being reactionary.
Or, just reactionary enough. Maddie & Tae have been careful to not bite the hands that feed them (a problem the Dixie Chicks faced when they started expressing themselves in ways their public didn't like) – the hands of those bro country musicians, those of the record executives they work with or their fans who might also like bro country. As Tae told Rolling Stone, "We are fans of bro country.' But the thing is, we wanted to bring a fresh and new perspective to country music. Country music is all about telling stories, and we're just telling a little different one."
"Well shaken' my moneymaker ain't made me a dime/And there ain't no sugar for you in this shaker of mine/Tell me one more time you gotta get you some of that/Sure, I'll slide on over but you're gonna get slapped/These days it ain't easy being mad"
It's hard to see "Girl In A Country Song" as some big, unusual statement when, coincidentally, another song has just been released with an almost identical title. It has one big difference though: "Girl In Your Truck Song" by Maggie Rose has been given the thumbs-up from Jason Aldean, Luke Bryan and Cole Swindell because it's about how much Maggie Rose wants to be the girl in a truck that Maddie & Tae find so boring:
I can be the girl in your truck song/ The one that makes you sing along/ Makes you wanna cruise/ Drink a little moonshine down/ Leave a couple tattoos on this town/ Chillin' out with a cold beer/ Yeah, hanging with the boys round here/ Gonna take a little ride/ That's my kind of night/ You and me getting out shine on/ I wanna be the girl in your truck song
Written by Caityln Smith, Gordie Sampson and Troy Verges, Rose's song takes a decidedly different angle: she's down to dress in some tight jeans, feel sexy and be the nameless girl those dudes sing about.
"The irony is that bro country is male dominated, but women are driving the subject matter," Rose told Rolling Stone Country, explaining that she's not criticizing bro-country like Maddie & Tae are. "I like what's happening in country music right now. There is a place for women, if we just find our niche. Don't fight it; embrace it."
"Aw naw/Conway and George Strait/never did it this way/back in the old days/All y'all/We ain't a cliche/That ain't no way to treat a lady"
To be quite clear: "Girl In A Country Song" is pretty good. It's catchy and fun and contains far more creative subject matter than much of the current bro country music dominating the airwaves. I'd like to say the rest of Maddie & Tae's music is as well, except we've heard little of it, just snippets here and there in the back of their promo video. They say there's lots of depth and nuance on their album and that they write about lots of other things, but we'll have to wait and see if that's true. It's likely that their record executives liked their vibe but knew the best way to get the public's attention would be with this one song.
Could Maddie & Tae have had a shot at the charts without this dramatic first single? We don't know. Their managers never gave them a shot to prove otherwise.
"Girl In A Country Song" is not going to save women in country music or blast bro country off the airwaves. Last week, the top 10 on the Billboard country music chart were all men, not counting Gwen Sebastian and Faith Hill, who were featured on tracks. (Further down the chart wasn't much more female-friendly.) "Girl In A Country Song" debuted at 58 and on Friday it was the 30th most downloaded country song on iTunes. Its success has also already been measured against that of "Girl In A Truck Song," as if country fans will decide the fate of bro country music by which song ends up being more successful. In some ways, that's not untrue, except that the only real thing that's going to help women in country music is if record executives and fans want to hear them whether they're raging against the machine or not.
And the timing of the release of "Girl In Your Truck Song" can't be an actual coincidence. Here are a few women, just trying to make their music, responding to the dominate musical trend of their community. One pair is young, just starting out. They're trying to make a name for themselves. The other has been around for a few years, bumped around a few different labels. She's trying to keep going. No matter what they truly think about the state of country music, they all want the same thing: for people to listen.
Image via DOT Records