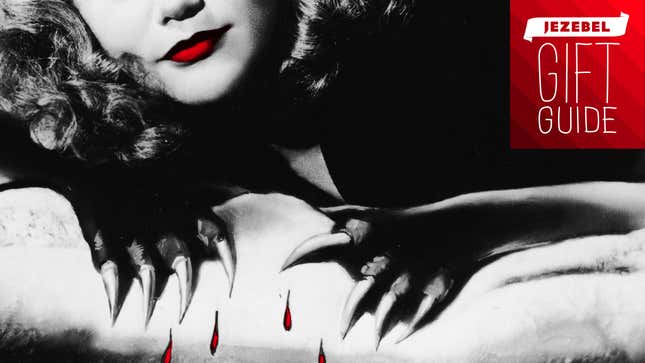 Somewhere in the tangles of your friend group or your family tree, there is a spooky person. As a teenager they liked — melodramatically loved, perhaps — Tim Burton; as an adult, their tastes hew to Nick Cave, the Criterion collection, and probably stuff with owls on it. It either strikes you as adorable or incredibly pretentious, depending on your mood, but it's also surprisingly easy to shop for. Below, a helpful guide for gifts to suit your favorite melancholy, darkness-loving, and socially ill-equipped person.

Kat Von D - Studded Kiss lipstick in Vampira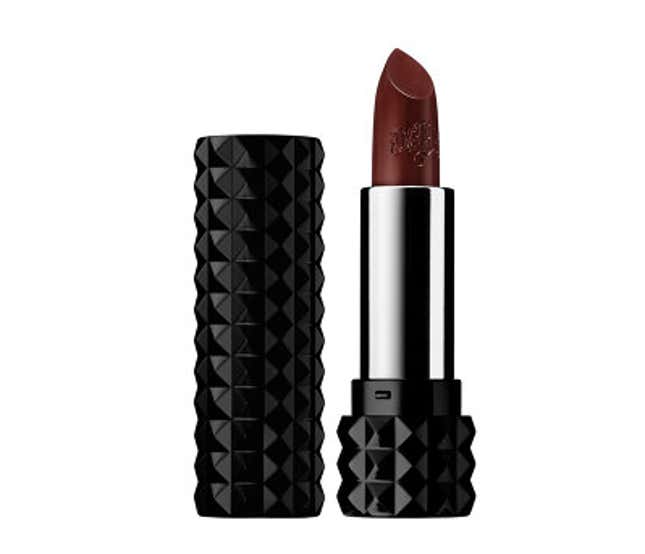 In all likelihood, your spooky adult wears makeup at least some of the time. It's possible to look spooky with a fresh and bare face, but that's some advanced shit. For the rest of us, try Vampira, a truly perfect dark matte burgundy. Too often, reds are glossy and rather yellow-tinted, better suited for an '80s super model than the mopey modern (wo)man. Vampira has an amazing amount of three-dimensionality, an interplay of red, blue and brown that looks both great on everyone and like you've maybe been drinking dried blood recently. Pair it with Kat Von D's gorgeous Interstellar eyeshadow palette for someone you really like. (Sephora, $21 and $46)

---
Twin Peaks Gold Box Set
Nobody does unsettling like David Lynch. Let's not waste time debating this.
If for some reason your spooky adult doesn't already have a Twin Peaks box set, they want the gold box, which includes both the "original" and "European" version of the plot, God help us. (Amazon, $56.26)

G/O Media may get a commission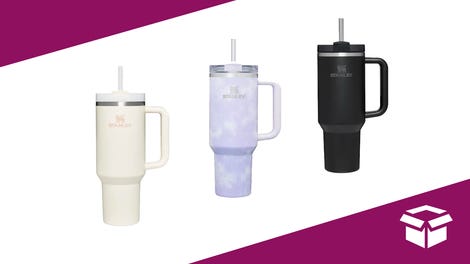 Up to 45% off
Stanley Cup Sale
---
Morbid Anatomy Museum One-Year Membership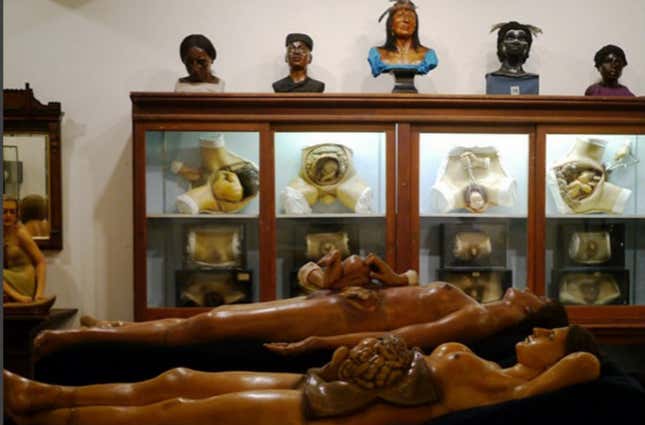 Image via Instagram
The Morbid Anatomy Museum in Brooklyn transformed last June from a tiny library into a full-fledged and gorgeous museum, chock-full of strange ephemera, alarming wax casts of body parts, Victorian mourning artifacts, and more books about death and the occult than even your New York-based spooky adult could read without perpetual nightmares. A one-year membership to the Museum comes with unlimited access to both the library and exhibitions, a discount at the amazing museum store, and price cuts on some of the many lectures and classes Morbid holds. Get a membership in January, and your spooky adult could attend a bat skeleton articulation class in January, or an illustrated lecture on executioners throughout history. (Morbid Anatomy Museum, $50-$2000)
---
Taxidermy Bird Skull Filigree Bangle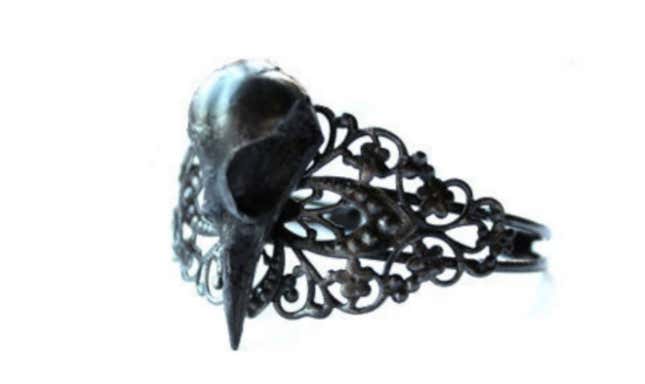 When thinking of jewelry for your spooky loved one, think bird skulls. The elongated, delicate beak and the fact that it sort of looks like an alien are an irresistible combination, and, thanks to the internet, there are thousands to choose from. Consider this gorgeous lace magpie necklace (made of resin, not actual magpie), or a bird skull filigree bangle. Just don't buy a real skull unless you're sure you've accurately gauged your spooky adult's spookiness and any applicable state laws. (Dahlia Deranged, $28)
---
The Book of Symbols - Reflections on Archetypal Images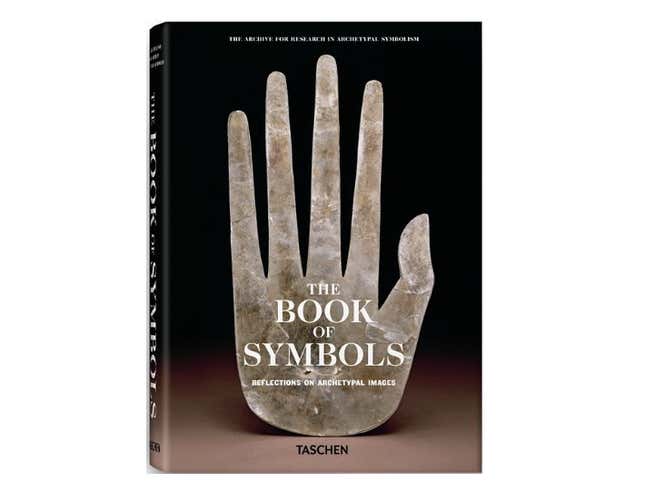 Taschen's Book of Symbols is a fascinating look at archetypal images, with hundreds of entries on things like doors, ladders, crowns, and the color blue, looking at their spiritual, symbolic, and historical significance. Leafing through it is a bit like falling facedown into a series of dreams. An ideal coffee table book for your spooky or artistically-inclined friends, or, for that matter, the therapist in your life. (Amazon, $26.46)
---
Only Lovers Left Alive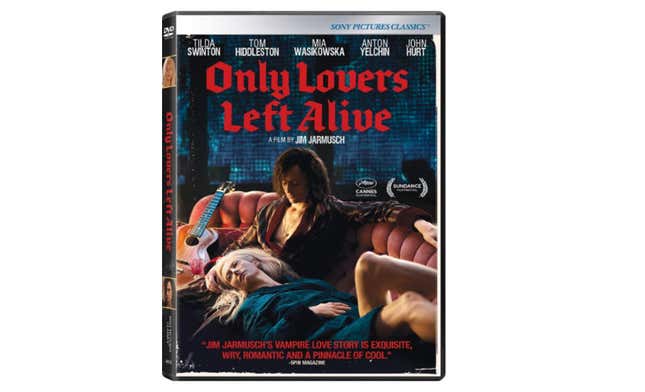 Your spooky hipster-leaning adult probably loves Jim Jarmusch. The director returned in fine form in Only Lovers Left Alive, a sulky, gorgeous vampire movie that's mostly an excuse for Tilda Swinton and Tom Hiddleston to cruise around Detroit looking wanly beautiful. Too bad you can't also give her an actual Tom Hiddleston, slouched over in a velvet robe with his messy black hair in his face, playing the guita... what were we talking about? (Amazon, $14.99)
---
Ram Skull Leggings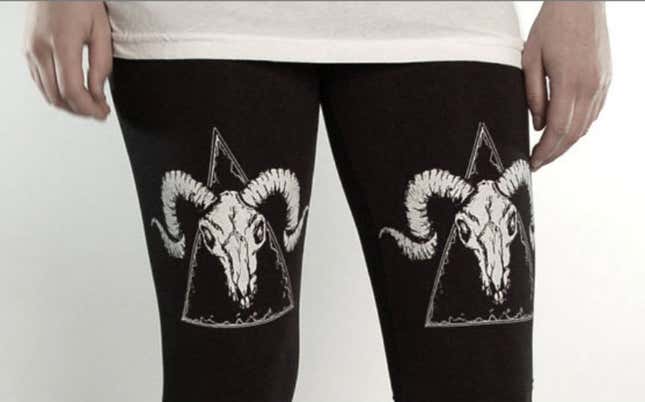 Remember "health goth"? Me neither. Let's never speak of it again. But your spooky adult might appreciate a very metal pair of leggings to either do yoga in or just wear to the laundromat. (Etsy, $35)
---
Midnight Black wine glasses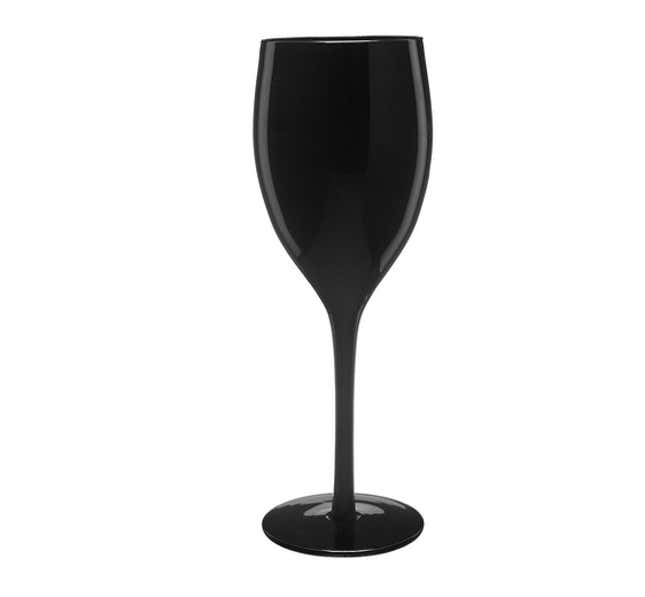 There are a few things that separate your spooky adult from a spooky teen: an ability to actually laugh at things, including herself. The knowledge that when Lydia Deetz declares "My whole life is a dark room. One. Big. Dark. Room," it's meant to be a joke, not, like, a motto. Also, the spooky adult probably has friends, a home of some sort, and, like everyone, enjoys wine. Get him some very black wine glasses. They're actually quite classy and not at all Hot Topic, which is our goal here. (Target, $33.99)
---
Sourpuss burlap pillows in Nomad and Get Lost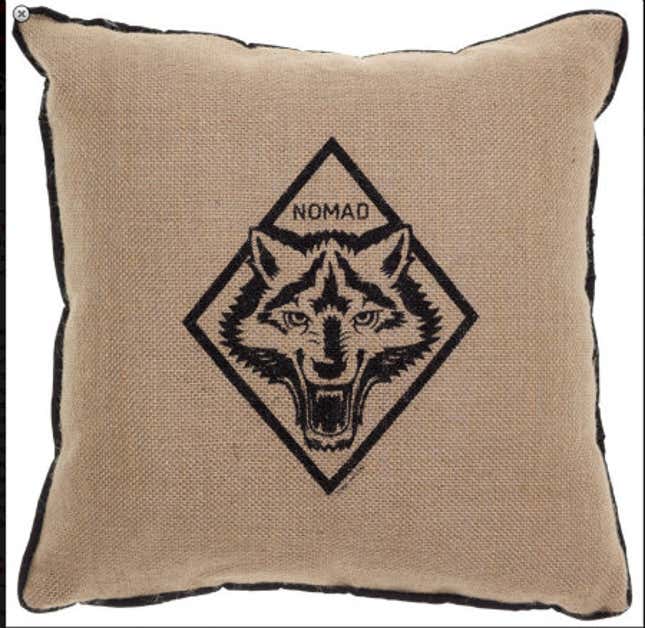 Spooky housewares needn't be Gomez and Morticia salt shakers or velvet paintings of Vincent Price, although both of those things we just made up do sound fun. They can be a bit more subtle, like these excellent Nomad and Happy Camper pillows, which would look very striking on your spooky adult's couch or armchair. Which is black. We can tell you from here it's black. (Sourpuss Clothing, $14)
---
Coffin Shelves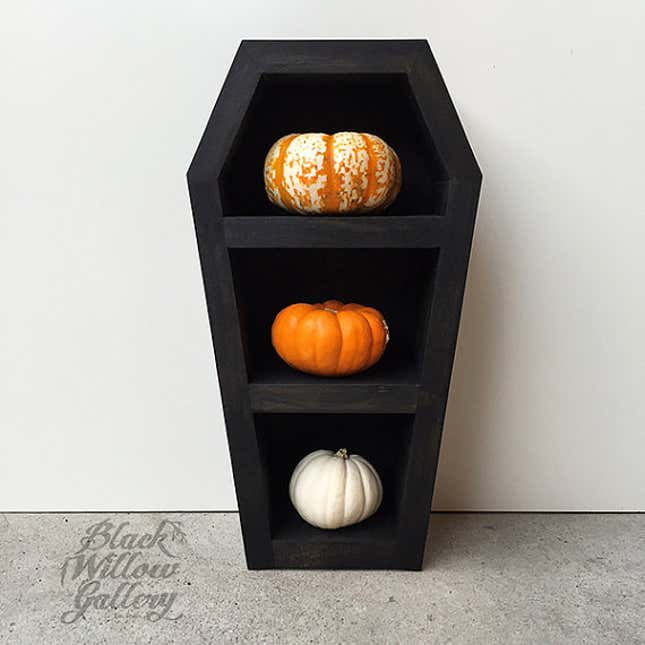 These teeny coffin shelves would be wonderful for storing just a few small books, some jewelery, a pint-size sculpture or any stray skulls. Opt for shelves that are wooden and unlined; the lined ones look kind of cheesy. (Etsy, $50)
---
Robert Smith Devotional Candles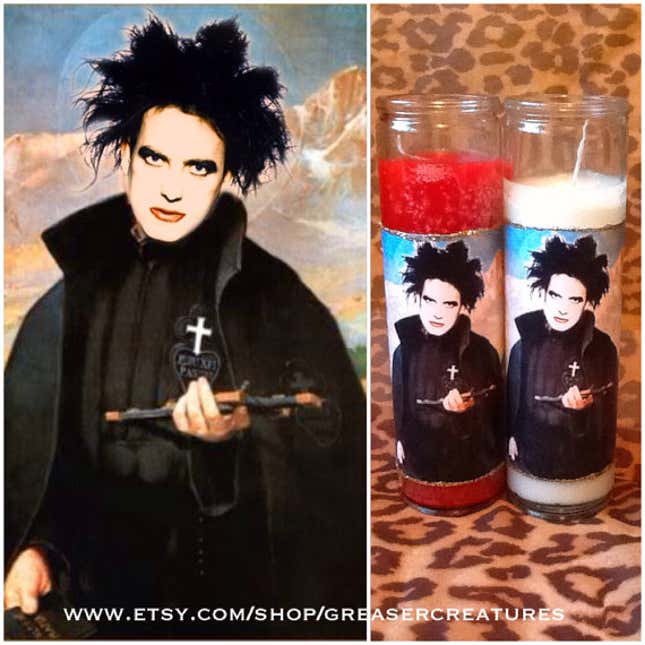 Because your spooky adult has been genuflecting for years at the altar of Cure singer and patron saint of overbearing sadness and tarantula hair Robert Smith: these candles. You can also get Morrissey ones, or Siouxsie, or Nick Cave; whichever bedheaded probably British creature your spooky adult carries a perpetual flame for. (Etsy, $6.99)
---
Christie's 'Out of the Ordinary' Catalogue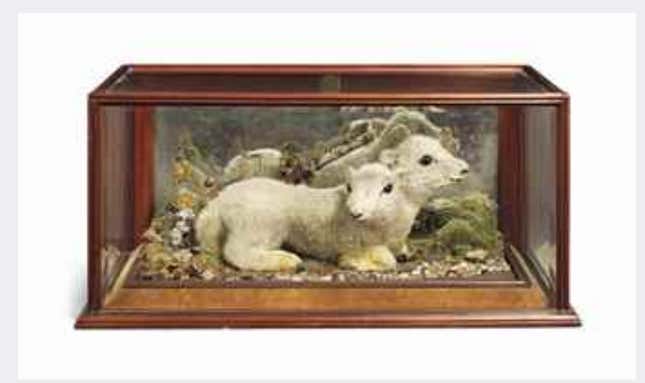 The ambitious (and well-off) gift-giver will find your spooky adult something really special, unique, and probably a little unsettling. That something should come from Christie's "Out of the Ordinary" collection, their yearly auction devoted to all things unusual and macabre. This year's offerings included a two-headed taxidermied Welsh lamb ,which sold for a hair over $16,000, a very refined silver skull ($3,000), and, of course, a late Victorian taxidermied dwarf crocodile ($11,520). For the spooky adult who truly has everything, except a late Victorian taxidermied dwarf crocodile.
---
Contact the author at anna.merlan@jezebel.com.
Public PGP key
PGP fingerprint: 67B5 5767 9D6F 652E 8EFD 76F5 3CF0 DAF2 79E5 1FB6
Images via respective vendors; Illustration by Tara Jacoby