I hate the gym. Hate is, perhaps, a strong word, but I certainly and adamantly prefer not to be inside one. Unless a person is a fan of group fitness classes, they're basically misery caves, especially in the winter— sweaty, air saturated with aspirated moisture from the pores of other humans, exertion sounds, exertion farts. Because of that, people like me, athletes who are actually just adults who want to play outside (but not ski; I grew up in Wisconsin, and thus consider skiing a form of falling), have a very special sort of holiday wish list. Bundle up.
For the biking enthusiast
Zackees turn signal light gloves
Urban bicycling scares the shit out of me because it seems very dangerous. Nobody in New York City knows how to drive, people open their car doors into bike lanes like inconsiderate morons, pedestrians are inconsiderate morons. People just don't see bicyclists! Turn signal light gloves are a way to at least the problem of visibility for bikers who travel at night, and they're sleek and night enough that they're not cumbersome. Bonus: great for raves. (Amazon, $94.95)
---
Ocean Front Walk bicycle
G/O Media may get a commission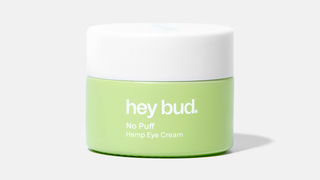 15% off
Hey Bud - No Puff Hemp Eye Cream
Urban bicycling scares the shit out of me, but tooling around on a pretty bicycle would make it much less scary. If you get somebody a bike this cute, though, you better urge them to invest in a good lock. (Fab, $399)
For the outdoorsy
National park pass
When I was a kid, we drove everywhere. My parents told us that it was because that way, we learned what other places far from airports were like, we learned about the parts of the country that weren't, in their words, "plastic." (As an adult, I realized that it was because we were too poor to afford plane tickets. Trombone.) But because of their insistence on car travel and camping, I grew up with a real appreciation for and love of public lands, to a nearly Leslie Knope degree. No matter where you live in the country, you're probably day trip distance away from a beautiful and pristine place, and you're almost certainly long weekend road trip away from one of the crown jewels of the National Park system. Your gym-hater will love this, and, hopefully, invite you along. (National Park Service, $80)
---
Collapsible lantern
If I learned one thing from trekking in the Andes this summer (idiotically, my first trek ever. What a dummy!), it's that everything you carry on multi-day hikes better have an incredibly high utility-to-cubic-space ratio. Anything that can fold up, collapse, tuck away, or deflate is much better than something that takes up precious room or add unnecessary weight to your pack. The outdoorsy type needs that room for water, or a single, precious can of beer. (Amazon, $49.99)
---
PrAna convertible pants
Another Lesson Of The Inca Trail: when they're hiking in a place with cold nights and mornings and blazing hot middays— anything high altitude, tropical, or during that weird time of the year when it's only shorts weather for like an hour—the outdoorsy gym-hater needs convertible pants. They save packing space and annoying changing-out-of-long-pants-in-the-middle-of-the-woods time. PrAna makes a good pair that's less ugly than some of the others out there. (Amazon, $84.95)
---
Socks. Yes, socks.
Nothing turns a trek into a series of whiny winces like foot blisters, and your outdoorsy gym hater will love you forever if you give them a few pairs of high-quality blister-proof socks. REI's house brand is good, but Darn Tough socks are great and worth every penny of the seemingly steep price tag. (Amazon, $19.95)
---
REI Traverse 28 Pack- Women's
REI sent me one of these a couple months ago and I love it. It's the perfect-sized day pack for a person like me, somebody who is smaller than a man but has the pluck of a World War II era propaganda cartoon. Your outdoorsy gym-hater will love that it can fit all of the essentials without feeling bulky or cumbersome. The straps feel great; the waist is adjustable and comfortable. I'd use it as a purse if the machine gun-toting subway police wouldn't likely see that as odd and search me. (REI, $119)
---
External battery pack charger for phones, etc
To me, one of the most appealing aspects of Getting Away is not being in range of a reliable cell phone signal. But other people prefer to remain connected, or at least charged up in case of emergency. Your outdoorsy gym hater will appreciate a small, unobtrusive portable charger for phones, speakers, or other unplugged electronics, like this one by Anker. And, considering what it is, it's cheap! (Amazon, $21.99)
---
The North Face Summit Series
If your outdoorsy type is a Serious Hiker venturing into the Serious Cold (or, uh, if they live in Minnesota, where sometimes walking to your car in January counts as Serious), they need seriously lightweight layers that will allow them mobility without sacrificing utility. The North Face's Summit Series is offered in escalating levels from 1 to 5, depending on just how adverse expected conditions become. If your outdoorsy type is truly serious, they'll know that this is a seriously useful gift. (Back Country, $124.95-599.95)

---
For outdoor runners
Behind-the-ear bluetooth headphones
I started running with bluetooth headphones last year, and I'm not exaggerating at all when I say that without them, I'd probably be dead by now.
Ok. That was an exaggeration. But I will say this: running without worrying about getting my hands tangled up in a cord and accidentally yanking it out when I right myself after slipping on a patch of ice is liberating. Your gym-hater will similarly appreciate a gift that frees them from the oppression of the cord. (Best Buy, $129.99)
---
The original runner's wrist wallet
There are very few ways to carry stuff around when running outside without it feeling incredibly cumbersome and awkward. Enter the wrist wallet, an invention that will eliminate many of your gym-hater's outdoor running headaches and fit into even a meager holiday budget. (Amazon, $14.95)
---
Neck gaiter
Sounds like an unfortunate and unsightly growth, but a neck gaiter is actually essential for the winter runner to have in her very cold weather wardrobe. This one, from REI, comes in a few fun colors to brighten up the greys, and is reversible. (REI, $39.00)
---
Trail Heads running gloves
You know what part of the body gets incredibly cold incredibly fast? Hands. You know what feels gross? Running with sweaty hands. Your gym-hater could use gloves that keep her warm without trapping moisture. These are it. (Amazon, $20)
---
Nike Aeroloft Flash Women's Running Vest
I have this. I love it. This is, like, a fiancee-level nice gift for a person who runs or is otherwise active in the cold, and if you have the cash to spend on it, the gym-hater lucky enough to receive it will lavish you with a robust and muscular leg-hug. (Nike, $280)
---
Fun fuckin' leggings
We are living in a golden age of athleisure; we are truly blessed. Adidas has some really cute stuff right now. Zara Terez makes a pair with a glitter print, audio levels and a dog print. In fact, ShopBob's athletic wear section is a veritable gold mine of eye-catching and unique gifts. Gym-haters and gym lovers alike can't have too many cute pairs of workout pants. (Varies, $50 and up)
---
For people who really just want to play outside
A "base layer"
Undersung element of successful winter outdoor time: a good base layer, something that will keep your gym hating athlete warm without bulking them up. Patagonia makes one that's cute enough to wear on its own but light enough to layer under something heavier. (Patagonia, $149)
---
S'well Mara Hoffman Water Bottle
S'well makes a great water bottle that keeps hot things hot and cold things cold. Perfect for the uncontained athlete who just wants to smuggle some hot spiked cider into a public park on an unathletic stroll. (Shopbop, $42)
---
Zippo 6-Hour Hand Warmer
Because sometimes gloves aren't enough, and you've got a youth hockey game to coach. (REI, $19.95)
---
A Kite
It won't be winter forever! If your gym-hating athletic type happens to live on a big park in Brooklyn or maybe perhaps another city and suffers from moderate seasonal depression, a kite is a great gift that reminds them that spring is just around the corner, and so is a big grassy field just waiting to be dashed jubilantly across. (Prism, $30)
---
Wine Tote
Hell yes. Who wants wine? (Amazon, $19.99)
---
For the athlete who needs a little R&R after a long day of outdoor roughhousing
Geo Buzz Bath Bomb
Isn't it weird that we all have bathtubs in our bathrooms but, like, nobody ever takes baths? Is it because everybody I know has a disgusting bathtub that they don't want to clean? At any rate, giving a gym-hating athlete type something to soothe tired muscles certainly won't go unappreciated, and it will, at the very least, encourage them to scrub their gross tub. (Lush, $4.95)
---
Muscle roller stick
In the last couple of years, suddenly everybody seems to be rolling their muscles and encouraging me to do the same. But, I haven't, and now I'm sidelined with a bum hamstring. The moral of this story is: follow all trends, and make sure the outdoorsy athletic type (or indoorsy) has one of these, lest they wind up on nature's naughty list with an injury. (Amazon, $49.99)
---
Contact the author at erin@jezebel.com.

Images via the respective vendors, Illustration by Gawker Media's art team.