In an interview with Charlie Rose, Star War creator George Lucas did a lot of complaining about The Force Awakens—the first installment of the franchise since Lucas sold it to Disney for $4 billion. Of the new film, he said, "They wanted to do a retro movie. I don't like that... These are my kids, all the Star Wars films. I loved them. I created them."
"And you sold them," Rose interrupted.
Lucas then grabbed his foot, slowly lifted it up to his face, shoved it into his mouth, and said:
"I sold them to the white slavers that takes these things, and..." [laughs]
Funny joke!
[EW]
---
Earlier this week, we discussed Daniel Giersch's lawsuit against Vanity Fair, and that his lawyers ominously wrote that the suit was "only the beginning." Well, that specific language has caused Celebitchy to theorize that Giersch's ultimate goal is to stop Kelly Rutherford from publishing a tell-all.
They write:
Rutherford has been shopping a book. This is confirmed in a People article from April which states "she's spreading awareness by writing a book about her ordeal." Perhaps this was part of her plan all along – write a book and star in a Lifetime movie in which she's a faultless American actress and devoted mom who fell in love with a nefarious German businessman, only to lose her kids and fortune in an international custody battle lasting for years. That's the picture she's been painting in the media, and Giersch is finally trying to show how wrong it is.
G/O Media may get a commission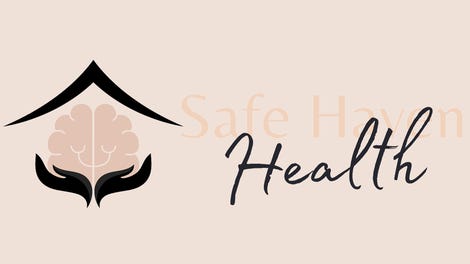 Addiction counseling
Safe Haven Health
I don't necessarily see how the dots connect on this one, but it's sort of exciting to imagine that behemoth of a celebrity memoir.
---
Here's a cute little selfie with Nicki Minaj, her brother who's accused of raping a 12-year-old, and some other people.

---
Kristen Stewart says social media is "empty and distracting," is not wrong. [Celebitchy]

Follow me on Twitter @bobbyfinger.

Caitlyn Jenner settled with one of the drivers from that fatal crash. [TMZ]

Rob Kardashian is "refusing rehab." [THG]

The Rock's thighs make me uncomfortable. [Page Six]

Jennifer Lawrence revealing that Bradley Cooper's butt sweats before his pits makes me uncomfortable. [Celebitchy]

---
Contact the author at bobby@jezebel.com.
Image via screengrab.