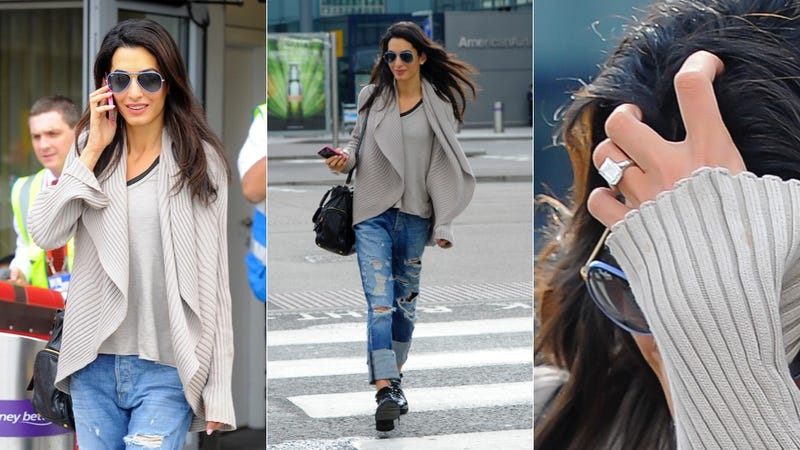 Further proof that George Clooney and Amal Alamuddin are perfect. The actor is buying a house in London so that she can continue her career as a barrister.
According to Page Six:
A source told us, "Amal wants to continue her work, and George is very supportive and proud of her career. He will soon be going to London so they can look for a new home there together."
It's interesting the assumptions here. When you're a woman and you're marrying someone way more famous than you - a Hollywood actor no doubt! - it's a given that you would sacrifice your own pursuits. I like to think that such an option was never on the table when Clooney and Alamuddin got involved. After all, she is out of his league.
Images via Splash News.