George Clooney ripped into Steve Bannon at the Toronto Film Festival on Friday and threw in a bunch of foul language which is totally out of left field for George Clooney, and I kind of like this streak. Thank you, Entertainment Weekly, for this:

Steve Bannon is a failed f*cking screenwriter, and if you've ever read [his] screenplay, it's unbelievable. Now, if he'd somehow managed miraculously to get that thing produced, he'd still be in Hollywood, still making movies and licking my a** to get me to do one of his stupid-a** screenplays.
The screenplay presumably referenced above was "The Thing I Am," what EW describes as "a hip-hop musical based on Shakespeare's Coriolanus that takes place during the 1992 L.A. riots." Full recap and analysis of this work in the New York Times.

---
The royal family and a publicity team is reportedly laying careful preparations to announce the engagement of Megyn Markle and Prince Harry, but we know their game. She committed, says the Daily Mail, a faux pas when mentioning that she and Harry were "in love" in a Vanity Fair feature ostensibly promoting her show Suits (but we know their game). Anyway, she'll be on royal lockdown soon enough:
...Miss Markle believed she had a professional responsibility to her television bosses and is set to give one further interview to a US publication. After that, Buckingham Palace is likely to want to take a degree of control over the actress's public life, not least because of her complex background.
Her "complex background" meaning that she is American and a divorcee. Practically a muggle.
---
Teen Mom 2's Jenelle Evans (a former heroin addict whose terrifying scenes tended to be delivered entirely in screams) allegedly smoked pot during her pregnancy, the Hollywood Gossip reports. Her mother-in-law-to-be has filed for emergency custody of Jenelle's second child Kaiser, whom she said often appears with bruises.

G/O Media may get a commission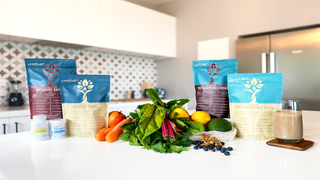 ---
Janet Jackson's back on tour, and Tyler Perry bounces around in the glory of her neon light. [TMZ]

Somehow nobody got Dame Judi Dench and Dame Maggie Smith in a movie together until now. It better be worthy. [Daily Mail]
Six of Selena's distant relatives drowned in the flood waters of Hurricane Harvey. [E! News]