Mississippi Governor Haley Barbour is leaving office today, and he's done something to ensure that a certain group will never forget him. People whose family members were murdered now have to live with the knowledge that their loved one's killer is on the loose because Barbour decided to pardon several inmates, including many who killed their wives and girlfriends.
CNN reports that on Sunday afternoon five men serving life sentences, David Gatlin, Joseph Ozment, Charles Hooker, Nathan Kern, and Anthony McCray, were pardoned by Barbour. Each was serving a life sentence and working as a "trustie" at the governor's mansion. In return for good behavior, trusties are allowed to work and live in the mansion.
When Barbour was criticized in 2008 for releasing criminals who had good cooking and serving skills, he said releasing the trusties is a decades-old tradition in the state. According to the Associated Press, governors from both parties have pardoned them in the past, but now many are reconsidering if it's wise to allow one person to undo a life sentence, particualarly after hearing about the men's crimes. Most of the men are serving murder sentences, and both Gatlin and McCray were convicted of killing their wives. In 1993, Gatlin walked into the home of his estranged wife, Tammy Ellis Gatlin, and shot her in the head while she was holding their baby. He then shot her friend Randy Walker through the head, but he managed to survive. Tammy's mother, Betty Ellis, said:
Is Gov. Barbour going to pardon us from our aches and pains and heartache that we have to suffer? Is he going to pardon a child that had to grow up without a mother? Is he going to pardon me from never being able to feel her arms around my neck again? What is Barbour going to do about that?
In 2001, Anthony McCray confessed to murdering his wife at a cafe. They were arguing and McCray left the building, when he returned he had his gun in his hand and shot Jennifer Bonds McCray in the back. Her sister said:
It's very painful for my family that he was released. When he killed her, she had a 3-year-old daughter and a 9-year-old son, who have been raised by my other sister ... It's a shame before God. It's almost like you kill somebody and nobody cares.
G/O Media may get a commission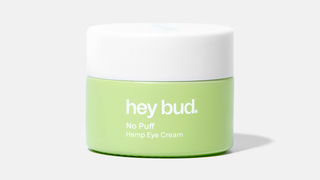 15% off
Hey Bud - No Puff Hemp Eye Cream
In 2008 Barbour released five murderers, four of whom had killed the women in their lives. Barbour's office hasn't responded to protests from the victim's families, or requests for comment. Mississippi Corrections Commissioner Chris Epps explained that murderers are often allowed to take the positions in the Governor's Mansion because they've been around longer than other inmates and have earned the trust of prison officials. "I have sympathy and empathy for the victims," Epps added. "I've been a crime victim, but the point of the matter is this is just something that happens." It's not like Mississippians have any control over this. Your family member might be brutally murdered, and sometimes the governor just decides to let them free for no good reason.
Outgoing Mississippi Governor Pardons Four Killers [CNN]
Outgoing Miss. Gov. Barbour Pardons 4 Convicted Killers Who Worked At Governor's Mansion [AP]
Barbour Pardons Two More Woman Killers [Jackson Free Press]