A federal appeals court ruled today that same-sex couples must be allowed to wed in the state of Oklahoma, echoing the June 25 decision that found that—since the defeat of DOMA—same-sex marriage is protected by the United States constitution.
"WAAAAAAAHHHH, BUT OTHER PEOPLE'S HAPPINESS GIVES MY PENIS A FROWNY-FACE FOR NEBULOUS, FRIGHTENING REASONS THAT I AVOID LOOKING AT DIRECTLY FOR FEAR THAT MY ENTIRE SENSE OF SELF WILL UNRAVEL!!!!!!!!!!" - a whole bunch of dildos in Oklahoma right now probably. Fuck 'em.
Via the Seattle PI:
Gay marriage in the two states will remain on hold.

Still, the decisions give increased momentum to a legal cause that has compiled an impressive string of lower court victories. More than 20 courts have issued rulings siding with gay marriage advocates since the Supreme Court's DOMA ruling in June 2013. The rulings have come in 17 states, with Florida being the latest.
Two of the most striking of those decisions were in conservative Utah and Oklahoma, which saw their voter-approved gay marriage bans struck down in December and January, respectively. In Utah, more than 1,000 same-sex couples married before the Supreme Court issued a stay.
In conclusion:
G/O Media may get a commission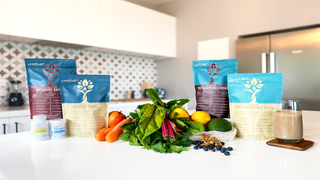 ---
Image via Getty.