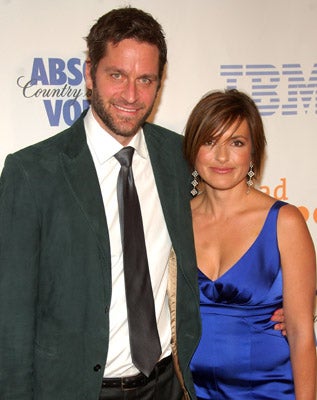 The GLAAD Media Awards were held last night in Manhattan, and some of our favorite, swoon-inducing stars (straight and queer) turned out to honor MTV president of entertainment Brian Graden and mother of gay rights activist Judy Shepard. I mean, just check out dreamy Mariska Hargitay and her husband Peter Hermann. Yum, both. In addition, Tim Gunn, Malan Breton, Loretta Devine, Graham Norton, and Alan Cumming were in attendance, some, of course, looking better than others. The good, bad adn ugly of the GLAAD Media Awards, after the jump.
The Good:

Nom nom Mariska!

Dear Malan Breton, I love you, your maniacal laugh, and your insane suit. Xo.

Can't help it: Love that shade of blue on Tala Ashe's dress.

Tim Gunn: Then, now, always.


The Bad:

Pocket gay Alec Mapa is clearly not afraid of wearing white (or cream, whatevs) after Labor Day.

Um, yeah: Same goes for TV host Graham Norton.

Did someone forget to remind Loretta Devine that she's an icon?! Why is she dressed so shabby?!


The Ugly:

I don't care how out, loud and proud he is: Alan Cumming should know better than to dress like the Unabomber.
[Images via FilmMagic.]