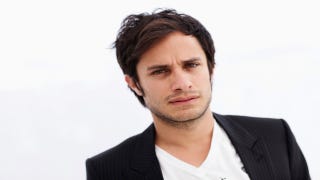 Actor Gael Garcia Bernal announced that girlfriend Delores Fonzi gave birth to a little girl earlier this week:
"We share with you that our daughter was born," Bernal wrote on Twitter, according to People. "Libertad, her name. Libertad!"

"After the greatest week of my life, it's getting even better, I thank you infinitely for your congratulations," the actor later added.
The couple also has a 2-year-old son, Lázaro, which is great news for Libertad, as she won't be the only one spending a majority of her life getting grossed out by comments about how hot her dad is.
Gael García Bernal welcomes daughter [Digital Spy]