We all keep forgetting about Dan and Farris Wilks. They seem to like it that way. The billionaire Texan brothers made their money in the masonry and fracking businesses, then poured it right back into some of their favorite causes. Now's a good time to review the work of Farris Wilks' baby, the Thirteen Foundation, one of the biggest and quietest anti-abortion donors in the United States.
The Wilks brothers, worth an estimated $1.5 billion apiece, are famously publicity-shy. They still live in their hometown of Cisco, Texas, a tiny dot on the map with a population of less than 4,000. Farris, 62, divides his time between preaching at the Assembly of Yahweh 7th Day Church and acting as a trustee for the Thirteen Foundation, which, as a recent report from Inside Philanthropy points out, has donated an eye-popping amount of money to anti-abortion groups, including crisis pregnancy center chain Heartbeat International, abortion clinic picketers 40 Days for Life, and Life Dynamics and Media Revolution Ministries (also known as Online for Life), both dedicated to ending abortion through media campaigns, lawsuits, and the occasional undercover attempted sting operation at Planned Parenthood.
With the exception of Heartbeat, all of these are relatively small organizations, most of them based in North Texas, who have gotten outsized cash infusions from Wilks: according to tax filings, he gave $2.2 million to Media Revolution in 2012 alone. Their total budget was $2.4 million. The Thirteen Foundation doesn't have a website and just three trustees directing its millions: Wilks, his wife JoAnn, and the charity's executive director Jonathan Francis, who also sits on the Online for Life/Media Revolution board.
If you're curious about Wilks' broader views on life, this American Prospect story is a good rundown: he dislikes homosexuality, believes we're living in the end times, of which Barack Obama's presidency is a harbinger, and considers Communism a scourge sweeping across this great nation. (In the screengrab from the CBN video above, he's in the middle of telling a reporter about the "gay agenda," and the necessity of teaching school children "that it's not proper, and it's not right.) He's given to pretty much every major conservative, anti-LGBT group in the country: the Family Research Council, Focus on the Family, the Heritage Foundation, and the State Policy Network, which works with ALEC on the state level (ALEC, you'll recall is a sort of sweaty bear hug between conservative legislators and the private sector interests they represent so enthusiastically). In 2012, Wilks, through the Thirteen Foundation, gave a total of $13 million to his favorite causes.
You'll also be shocked to learn that Assembly of Yahweh 7th Day Church, where Wilks pastors, believes women should stay quiet in church and subservient to men. (That entry was written by Wilks' father Foy in 1988, but appears to still hold true today.) Who could've guessed.
G/O Media may get a commission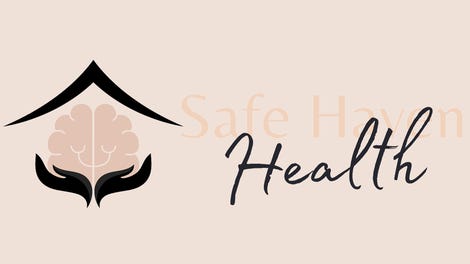 Addiction counseling
Safe Haven Health
Screengrab via CBN