Because raunchy rom-com screenwriters need something to work with besides "uptight woman with bun learns how to loosen up/get fucked right," The Abbey, a prominent gay bar in West Hollywood, has put the kibosh on all bachelorette parties until marriage is legal for all people everywhere.
It's hardly a recent event; back in 2009, post-Prop 8 resentment in Chicago bubbled to the surface as patrons of gay bars like Cocktail and variety show SinZation remarked that the liquored-up bridal parties were basically "flaunting" their ability to get married—with penis balloon hats, no less—until bar owners began to nix bachelorette events from the calendar. "As gay men who understand discrimination, none of us want to look like we don't welcome folks... but it comes down to ignorant, bad behavior. That's the issue," said one bar owner. Not to mention some helpful editorializing from the Tribute writer, in case, y'know, you didn't get it.
I found it ironic that, as the women got liquored up, they were the ones doing the pawing and clawing until soon they resembled the straight guys they were trying to avoid.
Interestingly, the LA Weekly article has a similar tone of disdain for the bachelorettes, with the closing sentence: "What do you think, girls? Offended that you can't flaunt your head penis and bridal sash in whomever's face you please anymore?" Yes, bachelorette parties are annoying, but does this sort of catty critique of one group of people do anything to further the cause of another?
Before North Carolina's recent gay marriage ban, L.A.'s The Abbey allowed bachelorette parties as long as they removed their bridal party regalia (is it really all about the penis balloons?) but have now slammed their doors shut for good. David Cooley, founder of The Abbey, issued this press release about the ban:
"Every Friday and Saturday night, we're flooded with requests from straight girls in penis hats who want to ogle our go-gos, dance with the gays and celebrate their pending nuptials. They are completely unaware that the people around them are legally prohibited from getting married. Over the past 22 years, The Abbey has been a place that accepts everyone, gay, straight, lesbian, transgender, bisexual and everything in between. We love our straight girlfriends and they are welcome here, just not for bachelorette parties."
G/O Media may get a commission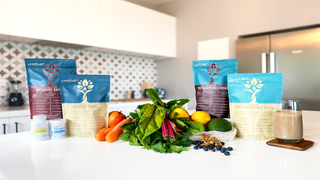 So here are some alternate ideas for ladies' night plans, inspired by these delightful nuggets that turned up in my "bachelorette party" stock photo search.
Pose in a weird mise-en-scene for three hours!
---
Laugh hysterically into a void of nothingness!
---
Drink Franzia and listen to Erykah Badu!
---
This one is unjokeable, but it, um, feels important to tell you that one of the tags on it was "aroused!"
---
'The Abbey, West Hollywood Gay Bar, Bans Bachelorette Parties as Political Statement' [LA Weekly]
'Gay rights battle puts strain on bachelorette parties' [Chicago Tribune]
Image via Andresr/Shutterstock.
Image via Sheldunov Andrew/Shutterstock.
Image via StockLite/Shutterstock.
Image via imageegami/Shutterstock.
Image via Danomyte/Shutterstock.