Did you see Darjeeling Limited? The one where the brothers go on a trip through India, carrying luggage made by Marc Jacobs for Louis Vuitton? Think the people who put together the Free People catalog did? They chose India — Jaipur, to be exact — as the setting for their new photo shoot. And chose a sunny blonde (à la Owen Wilson?) to star. Sixty-eight dollar T-shirts, four hundred dollar necklaces and brown people as accessories, after the jump.
So yeah, it's kind of like Darjeeling Limited 2: Electric Booglaloo, if Wes Anderson wanted to do such a thing.

(Candy stripe corset top, $78; racerback layering cami, $38; candy drop necklace, $178)
Hey, is she rocking a leather purse while standing next to a sacred cow?

(We The Free thank you tee, $68; hues of hibiscus skirt, $88; studded leather Caleesta wallet, $58)
G/O Media may get a commission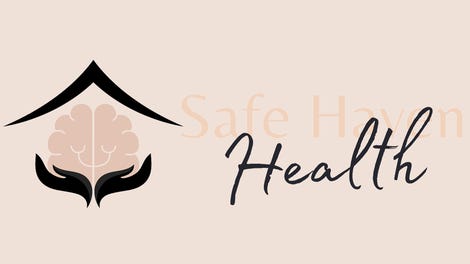 Addiction counseling
Safe Haven Health
Ooh, brown is totes the new black. Brown people, that is.

(We The Free cardigan, $98; jeweled lattice dress, $128; lucky #7 necklace, $88; Magdalene platforms, $228)
Fruit stripes babydoll, $88; tangled chains necklace, $398; candy shop bangle, $48; camels, no price listed. Like I always say, they never have the price of the stuff you really want.
Yulia is 19 and was born in St. Petersberg, Russia. But she lives in London. And looks 15.

(Paisley petals wrap bikini, $188; Elsa's aviators, $38; metallic sail tote, $198)
Drinking tea in a swimsuit seems positively colonial, doesn't it? But her necklace is awesome. Sterling silver boxing gloves! Want.

(Dots and stripes hipster bikini, $128; mirror mirror necklace, $168; boxing gloves lariet [sic], $398)
Confession: I got so worked up over Yulia's friendcessory, I ripped the page. But seriously: Was he paid as a model? Did he sign a release? Is he the Johnny Depp of Jaipur? Puckered stripes bralette, $32; color dip gauze headband, $18; gauze carnival scarf, $48; distressed braid belt, $188; population of people in India living below the government-specified poverty threshold of $0.40 per day: 27%.
[Free People]

[Free People Blog]
Earlier: 'Free People', August 2007: Luxuriating Lolitas and $400 Shoes