I wish we could all get along like we used to in middle school. I wish I could bake a cake filled with rainbows and smiles and everyone would eat and be happy. Instead, Chris Brown, Frank Ocean and six posse members threw down in the parking lot of a recording studio in West Hollywood last night.
Aside from the wanton aggression and flashiness that serves as the through-line of all of Brown's dumbassery, it bears little resemblance to The Great Drake and Chris "Da Club" Incident of 2011, later immortalized in a mushroom-fueled pan flute ballad by Jethro Tull. No bottles were thrown, and it was not over Rihanna. Instead, it was over a parking space, which is how the feud between the Montagues and the Capulets began, actually.
As Chris went to leave, Ocean and his [...] crew blocked Chris from leaving. Sources say Frank said, "This is my studio, this is my parking spot." At that point, Chris went to shake Frank's hand and one of Frank's people attacked Chris... whose friends jumped in front and hit Frank's friend.
At which point we get a quote that was likely printed under Brown's yearbook picture:
"The altercation allegedly led to Chris Brown punching the victim," the department said in a statement released early Monday morning.
G/O Media may get a commission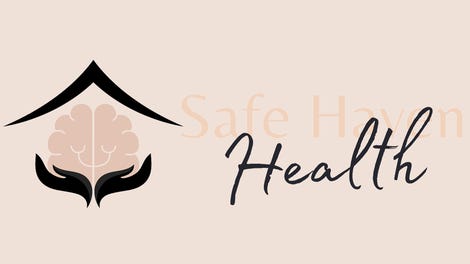 Addiction counseling
Safe Haven Health
[The Hollywood Gossip, MTV, NYDN, images via Instagram]
Bee tee dubs, Rihanna and Karrueche Tran were in the same place and the world did not fold in on itself. [NYDN]
---
Tousle-haired One Direction candy heart Zayn Malik is having relationship problems after an Australian waitress came forward as a human being who had been on or around Malik's penis. After that, he left Cannes to fly to Nottingham to run damage control on his girlfriend, Perrie Edwards, and they emerged from her hotel "looking strained." Her friends say that although she will be keeping "a closer eye on him," she is unlikely to dump him after this incident, but don't tell your stepdaughter that because she will storm into her bedroom and blast "What Makes You Beautiful" and hate you even more than she already does. [Metro]
---
Say goodbye to everyone's (OK, maybe not Demi Moore's) all-grown-up That '70s Show dream couple, because Ashton Kutcher and Mila Kunis are moving to London for at least six months while Kunis films Jupiter Ascending, a movie by the Wachowski siblings. On the bright side, this means that she escapes the critical eye of Post troll Linda Stasi and can wear all the sweatpants her heart desires. Cheerio. [The Sun]
---

Mary O'Connor, Hugh Hefner's secretary of 40 years and an enigma if there ever was one (wouldn't you read that book?), has passed away. Hef and the assorted reality show Bunnies have taken to Twitter to mourn O'Connor, who appeared as a den mother of sorts on Girls Next Door and its spinoff Kendra. [E!]
---