If a recent lawsuit is to be believed, former Top Chef contestant and current restaurateur David Burke's company is pretty shitty to its Muslim employees.
Ibrahim Kaba, a former employee at one of Burke's restaurants, has filed a lawsuit alleging discrimination and seeking class status for the 50 employees of Burke's four NY-area eateries. When he started working there, Kaba claims, his managers assured him he wouldn't be scheduled to work Fridays (when he told them he was unavailable due to religious obligations).
It apparently took them only two weeks to go back on this promise and order Kaba to start working Fridays. Kaba then started trying to skip out for a few hours to attend prayer services, after which his General Manager specifically told him he was "not allowed to leave for prayer." Kaba complained that the order was unreasonable, but no one was listening. Finally, when he tried to take it above his GM's head, he was fired almost immediately.
Kaba also says it's a systemic issue, and that he wasn't the only one to face discrimination:
"Managers engage in discrimination and deny Muslims the right to exercise their religion by threatening them with retaliation, such as reducing their hours and/or terminating them," the suit says.
G/O Media may get a commission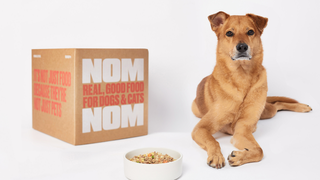 A lawyer for the David Burke Group had perhaps the most suspect-sounding defense ever in response, saying that the group abides by all of its "obligations under the labor law." Sure, because the appropriate response if you haven't been screwing your employees over isn't "no, we totally didn't do anything like that," it's "what we were doing wasn't illegal, so we win." Even if they're right and the behavior wasn't illegal (I'm not a law expert), that doesn't make them look any less like assholes.
Image via AP.