One question for Sheryl Weinstein: If you're "trying to put this behind" you, why write a book titled Madoff's Other Secret: Love, Money, Bernie, and Me 15 years after the affair? Oh, right, that.
Well, luckily for everyone, she answers this and a number of other questions in Time. Not to anyone's satisfaction, maybe, but she's certainly not avoiding an issue that most of us would steer clear of for at least five reasons. Weinstein, who at the time of her year-long affair was the CFO of the Jewish women's Zionist organization Hadassah, lost her shirt to Madoff financially, too: she and her family were wiped out by his Ponzi scheme, and it's not hard to see why she's using what she's got.
Harder to understand, maybe. Weinstein claims the book's not a revenge ploy, that she's only talking about his small member in the interests of psychological inquiry ("I think it started with feeling of inadequacy, his inability to accept failure, his fear of failure"), and that she plans to send him a copy in jail. She also says that her husband and son are totally cool with it. "It wasn't like, "Surprise, I've been having an affair for 20 years." It was more like, Surprise, I had an affair 15 or 16 years ago. We've really worked hard on our marriage since then, and things have come around, but this really terrible thing happened to us."
Well, I'm sure sordid tell-alls, revelations of spectacularly poor judgment and publicly humiliating your husband will really serve to mediate that. While we may find this an unlikely means of "trying to put this behind me as much as I can," I guess good for her that "there was a good deal of catharsis. I started feeling that by sharing it I was getting stronger, not weaker." I don't think I've ever agreed with Madoff's slimy lawyer, Ira Sorkin, before, but I'm kind of feeling his statement on the book: "She's entitled to her free speech, I suppose...Why one would go public with something like that, I don't know."
Well, I'm guessing she's not the only woman Madoff dallied with: maybe she figured she'd better make the most of her material before it became a cottage industry. Although, frankly, we wonder who will buy it: it seems like the target audience - those swindled by Winky Dink (which she claims arose from his winking habit) - will be the least likely to throw their money away.
G/O Media may get a commission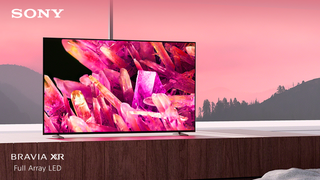 $400 off
Sony 55 Inch 4K Ultra HD TV X90K Series

Bernie Madoff's Mistress Speaks [Time]
Sheryl Weinstein, "Madoff's Other Secret: Love, Money, Bernie, And Me" Author, Claims Affair With Madoff [Huffington Post]

Alleged Mistress To Forward Book To Madoff In Jail [AP]
BERNIE'S 'FLAME' WHO GOT BURNED [NY Post]