Ladies, it is time for Forbes to turn its listmaking, clickbaiting eyes on you and your power. Oh, and your marital status. Wait, what?
Yes, that's right — unlike its male equivalent, the female power list has a blurb for "marital status" and number of children. I mean, just look at Janet Napolitano and her sad singledom, which we all know is a prime qualifier for female professional success (just ask Ed Rendell). No wonder she looks so resigned.
Mary Alice Carr, the NARAL official who first noted this fact, was informed that Forbes "does list marital status and children on "richest" list for men. I'm still not seeing it in the "powerful" list?" Because it's not there.
And as Mary Elizabeth Williams (this beat has belonged to the double-named Marys) noted over at Salon,
Thank you, Forbes, as you celebrate achievement and "cultural impact," for reminding us yet again that you can be one of the most influential, "powerful" human beings on the planet, and if you're female, you'll still be ranked, assessed and quantified by your ability to mate and reproduce.
G/O Media may get a commission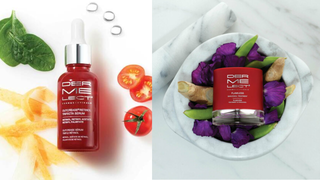 Save $19
Retinol Renewal Kit
It's only fitting, then, that at the top of this list is Michelle Obama, who, though brilliant and successful in her own right, has a role currently circumscribed and elevated by her husband's job. After that, Lady Gaga, Oprah, Indra Nooyi, and Hillary Clinton can fight it out amongst themselves.
The New Forbes Power Women [Forbes]
Forbes' Odd Most Powerful Woman List [Salon]