Kiri Blakely wrote a story for Forbes titled "How To Be A Supermodel." Yeah, Forbes. The article is actually about the many steps in the trajectory from regular girl to famous model: Contests, contracts, go-sees, fashion shows, cosmetics campaigns. Blakely spent time with Edythe Hughes, 17, who was discovered in a Columbus, Ohio mall, and recently moved to New York. The weird finances of the business for new model Hughes are put on the table:
Hughes is advanced $150 a week for expenses and probably won't see much more than that. But she doesn't mind: "Before this, I was working as a librarian, making $8 an hour." Last season, Hughes worked as an "exclusive" model for Calvin Klein and banked $9,500 for one show (and 15 hours' prep time). Of that, she thinks she netted about $5,000, but she isn't sure.
Blakely reminds readers, "Everything from cabs to airfare to the agency's 10% fees (20% if the girl is still signed with a local agency) is deducted from her salary, and many designers don't pay at all." Sounds great! But there's more: Forbes has an accompanying piece, "Top 10 Tops To Becoming A Supermodel," which including this helpful hint to wannabe mannequins:
Stop eating. Grow. Be at least five foot nine, weighing 110 to 120 Ibs. This would give you a body-mass index of about 16 to 18. "Models starve themselves, and we tell them to," says Richard Habberley, a top agent with Elite, which reps Victoria's Secret hottie Alessandra Ambrosio and Maybelline face Jessica White.
There are also slideshows for "A Day In The Life Of An Aspiring Supermodel" (Edythe eats breakfast! Edythe walks for a designer in his showroom!) and "The Five Most Important People In Modeling" (the dude who casts Victoria's Secret catalogs! Anna Wintour!) but seriously... What do people who read Forbes need to know this crap for? The only truly interesting part is how executives measure success at Victoria's Secret: "Computers track each photograph in every catalog. Not surprisingly, girls who move merchandise end up moving up the corporate ladder to supermodeldom." Oh right, a computer knows who the best model is, because it's all about the money. This is Forbes, after all.
How To Be A Supermodel [Forbes]
G/O Media may get a commission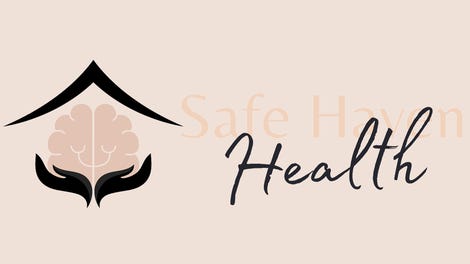 Addiction counseling
Safe Haven Health