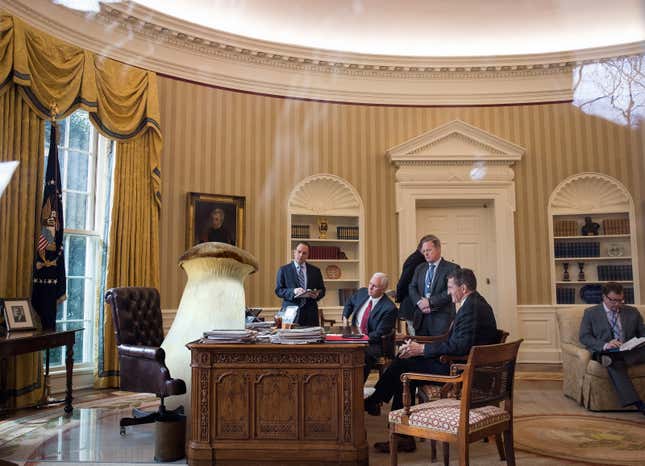 The Royal Trumpet mushroom, also known as the King Oyster mushroom, has a "delicate, nutty flavor with firm texture and long shelf life," according to Country Fresh Mushrooms, a retail cooperative of independent mushroom farms in the United States.

Taylor Lautner Doesn't Even Remember Saying 'Bella! Where the Hell Have You Been Loca?'
The Royal Trumpet mushroom also looks like a dick, perhaps even the president's dick, which was described by Stormy Daniels in her forthcoming book as "smaller than average" and possessing a "huge mushroom head" much like "a toadstool."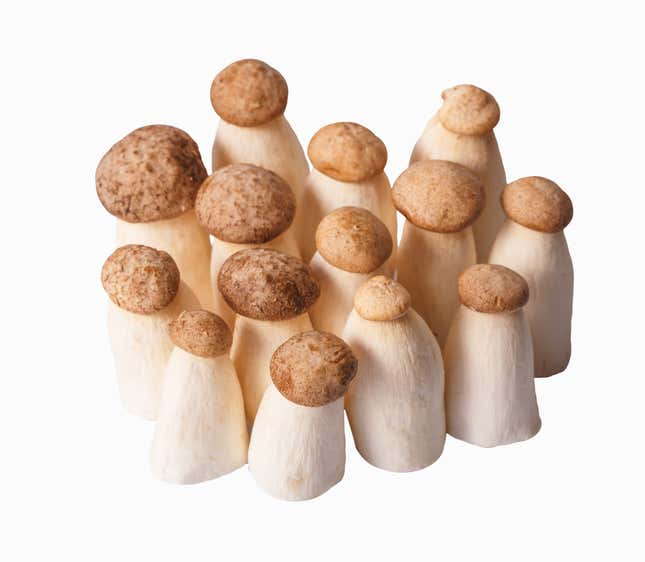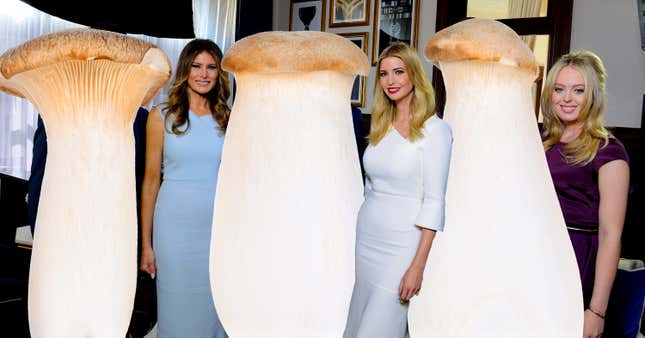 "God, the one on the right even has a vein," remarked contributor Esther Wang after reviewing an image of the mushroom. "Stop." She was quick, however, to defend their culinary merit: "Those are delicious," she explained. "Velvety texture."

"Curved," staff writer Ashley Reese observed.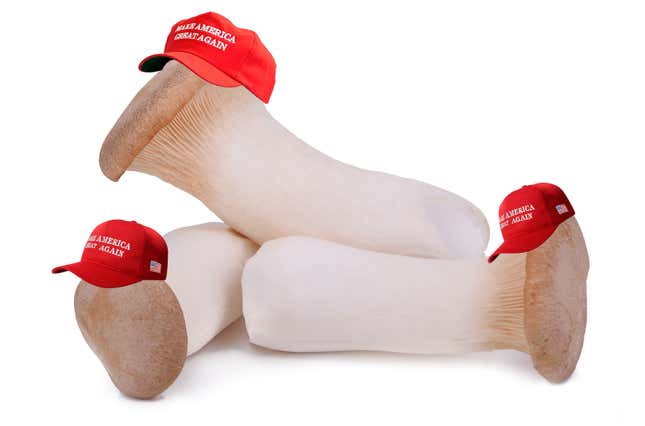 "I hate mushrooms. I hate this," said features editor Stassa Edwards. "I hate you all."