Look, I went to school with a girl named Thomasina Thomas. So I'm not going to make fun Philip Philips' name. But it's worth pointing out that Georgia-born 21-year-old Phil2, as they're calling him, the winner of the 11th season of Fox's American Idol, is the fifth consecutive guitar-playing white guy to win Idol. Out of 11 seasons, five white guys have won. The remaining winners include two white women — Kelly Clarkson and Carrie Underwood — and two black ladies, Jordin Sparks and Fantasia Barrino. Ruben Studdard is the sole black man. But there certainly seems to be a trend of male winners.
Earlier this month, on NBC, the winner of The Voice was Jermaine Paul; last year's winner was also a man, Javier Colon.
So… why are male vocal artists on a winning streak? The voting for last night's episode, Ryan Seacrest claimed, set "a new world record. A staggering 132 million votes came in."
But folks have a sneaking suspicion that those votes were from teenage girls, who, instead of voting for another girl (16-year-old runner up Jessica Sanchez), vote for cute boys. As MTV's James Montgomery puts it:
It has become predictable almost to the point of parody, thanks to the de-fanging of the judges (not everyone is amazing, guys) and the voters, who, judging by their recent track record, seem to value stuff like "nice smiles" and "upper body strength" over genuine talent and commercial appeal. Oh, and the Y chromosome above everything else.
G/O Media may get a commission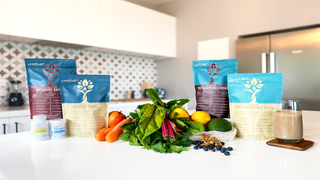 We're living in a world where a girl just can't win.
Then again, winning doesn't guarantee huge successs. Ruthy Ferrera of the Examiner reminds us: "American Idol has had a history of runner ups and other losers overpassing American Idol winners with superstardom."
As for Sanchez, she is very young, and has her whole life ahead of her. She can sing pop, R&B and soul, so a long career is hers for the taking, despite being a runner-up. (aka loser). Plus, her positive attitude is sweet:
When they announced that it was Phillip, I was so happy, and I knew it already. So, that's why I gave him a big hug. I was smiling the whole time. I was like, "This fool is gonna win, and I love him so much!" He deserved it. Literally, he has worked harder than all of us.
Phillip Phillips named fifth consecutive guy-with-guitar 'American Idol' winner [WaPo]
American Idol crowns their fifth (male) idol winner in a row [Examiner]
'American Idol' Phillip Phillips 'Has Everything,' Jessica Sanchez Says [MTV]