A Florida woman known as the "Chicken Lady" got 300 free chickens from Publix grocery stores simply by following their customer guarantee policy.
Davie, Florida resident Janet Feldman, 57, used something called the "Publix Promise" to take home more than 300 free rotisserie chickens. According to store policy, if the weight on a label doesn't match the actual weight of the product, a customer can get that item for free. Feldman noticed some of the chickens in her local Publix seemed underweight and sure enough, after weighing them, the store had to give them to her for free. Soon she was driving to Publix stores all across South Florida, racking up dozens and dozens of free chickens.
"I'm known as the Chicken Lady," she told the Sun Sentinel. "I could pick them blindfolded....I haven't paid for chicken in almost a year."
For some reason I now also wish to be known as "the Chicken Lady."
On her biggest day Feldman got 47 chickens from 11 different stores. So what the hell does one do with all those chickens anyway? Don't get me wrong—Publix cooked chickens are good. DAMN GOOD. But you would get sick of chicken pretty fast. Is her family just unnaturally chicken-obsessed? Is this some kind of bastardized, insane version of the Paleo diet? I MUST KNOW YOUR SECRETS, CHICKEN LADY.
G/O Media may get a commission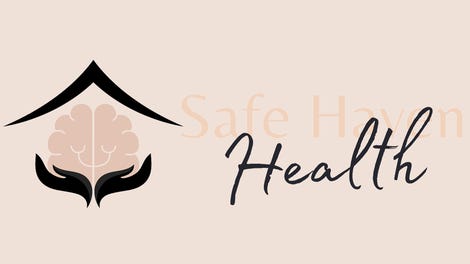 Addiction counseling
Safe Haven Health
Actually, Feldman gives the meat to local animal rescue organizations to help feed cats and dogs. Which is pretty sweet but also makes you wonder if a couple of bags of pet food might be less of hassle than driving around to different stores and weighing chickens all day.
You may be wondering what she does for a living that she can afford to spend all day driving around to different stores weighing chickens. Feldman has her own business designing outfits for strippers. Don't laugh—in Florida "stripper costume designer" is the equivalent of a hedge fund manager in New York.
Through a spokesperson, Publix said they have looked into the matter and are taking steps to make sure all their chickens match the promised weight on the packaging. Thanks, Buzz Killington.
"Publix delis have been informed to weigh rotisserie chickens that seem underweight and price them appropriately, or use those chickens in other deli recipes," said Publix spokeswoman Nicole Krauss.

Rotisserie chickens have not usually been weighed because they've always come in from the supplier over 2 pounds — at least until last winter, Krauss said.

The grocer got smaller chickens than usual after two harsh storms up north, she said. The supplier, in Atlanta, had trouble getting propane to heat the chicken houses, and the birds eat less when they're cold. Krauss called it an isolated issue that has been resolved.
The Daily Mail called Feldman the "Robin Hood of poultry" which makes this the best news article ever.
Image via Shutterstock.