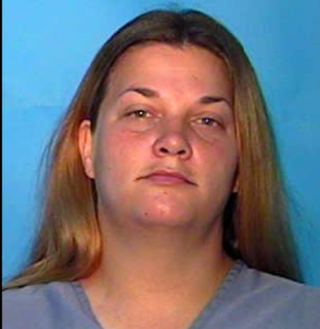 A woman in Florida was charged with 28 counts of filing a false child abuse report because she wanted to create some havoc in the system.
Police said Jessica Elizabeth Combee, 38, of Westville filed dozens of false reports of child abuse against two households in Florida. Via the Jackson County Floridian:
[The Bonifay Police Department] began investigating in October, after "numerous unfounded reports" of child abuse and/or neglect were filed with the Florida Abuse Registry, alleging abuse in two separate households. The criminal investigation was requested by the local Florida Department of Children and Families Child Protective Investigative Unit. The reports began in August, with the Registry fielding multiple reports on some days.

DCF provided information that led to subpoenas for records from two internet providers. That information helped identify a suspect: [Combee], who, according to law enforcement, has connections to both households that were implicated in the false claims.
Combee reportedly told police her purpose for filing all the phony reports of child abuse was to "create havoc." Yes: Florida's overtaxed, understaffed and underfunded child services programs really need some chaos injected into them. This is what happens when you spend too much time watching V for Vendetta.
"This is just one example of how people use the 'system' to carry out their agenda against whomever they felt has done them wrong," Bonifay Police Chief Chris Wells told reporters. "The time and effort spent by law enforcement and DCF investigating these false reports could have been better used helping others who were really in need."
Combee was charged with eight counts of filing false a child abuse report, which is a third-degree felony in Florida. She was jailed with a $28,000 bond.
Image via Bonifay Police Department.