At least five people were wounded in a shooting Monday night near a Black Lives Matter protest in Minneapolis. The suspects, described by witnesses as three masked white men, are still at large.

The protesters have been outside the Minneapolis Police Department's 4th Precinct since November 15, when an unarmed 24-year-old black man named Jamar Clark was shot by police. He died in the hospital two days later. Witnesses said Clark was handcuffed and lying on the ground when he was shot, which police deny.
Miski Noor, an organizer with Black Lives Matter, told the New York Times that activists were escorting three masked white men away from the demonstration after they behaved "suspiciously." The men turned around and opened fire before fleeing. The Times notes that social media reports say one of the men may have been Asian, and that all were apparently wearing bulletproof vests.
Here is footage of the chaos following the shooting, which shows a large crowd of witnesses and EMTs attending to a man with a gunshot wound. Please note it is disturbing.
The statement issued by police takes pains to say they responded quickly to the scene:
Dozens of officers responded almost immediately attending to victims and secured the scene. Additional resources were called in and are actively investigating the shootings, interviewing a multitude of witnesses. The Police Department is working to identify suspects. The police are asking that anyone with information to please come forward.
G/O Media may get a commission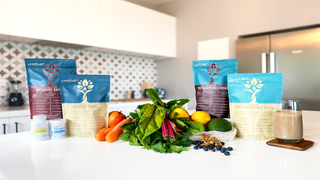 That statement is likely so pointed because protesters at the scene are alleging it took 15 to 20 minutes for police to respond, despite some officers evidently already being on the scene to monitor the protest.
Miski Noor told the Times that one of the victims was shot in the stomach and underwent surgery early Tuesday morning. There's no other information at this time about the condition of the other victims, and no indication if the police have any leads on the identity of the shooters.
---
Contact the author at anna.merlan@jezebel.com.
Public PGP key
PGP fingerprint: 67B5 5767 9D6F 652E 8EFD 76F5 3CF0 DAF2 79E5 1FB6
Screengrab via YouTube/Ruptly