Ladies, we just love wine, don't we? We like to get together and drink some Chardonnay and talk about our nails and our boyfriends. And then sometimes, when we're at a party, oopsie! We have a few too many glasses of wine and get a little cray-zay. But we don't like wine like wine, as in understand its myriad complexities and enjoy washing its subtle flavor over our highly-developed palates. That's why it's so great that someone has finally made a wine for us women who are just in the mood to be fun and catch a buzz without any of that other smart-person crap. You know what I'm talking about, right girl?
So here it is: a new collection of wines just for us gals. Called "Be." wines, and made by Treasury Wine Estates, the press release says, "The 'Be.' collection was created for modern, Millennial women by Millennial women." What is a Millennial woman? Who knows, but it sounds good. According to the company's market research, millennial women love wine and "are looking for something new in their wine, something that grabs their attention, is approachable, and doesn't stick to the traditional rules." Hell, yeah. I want an easy wine that breaks all the rules. I guess I'm a Millennial woman.
There are four kinds of Be. for us to choose from. (That period at the end of Be. Is very. Distracting.) There are three whites: Chardonnay, Pinot Grigio, and Riesling. And a Pink Moscato. (Pink = favorite lady color.) No reds, of course, because those are only for men in smoking jackets and for vampires, obviously. No woman would ever be caught dead with merlot stained lips after a fun night out on the town.
What's even more "fun" is that each wine corresponds to a mood. So there's no tricky business about varietals or what you're serving the wine with. Right now, we can choose from these wide-ranging options: Flirty, fresh, bright, or radiant. Hmm, what about exhausted, lazy, crabby, or please don't talk to me? Because those are very popular ladies wine moods too. Nope. These wines are all about being extra cheerful! You know, white wine and you're feeling fine, etc.
A quick look at their website reveals that some copywriter had a field day conjuring up the mood each wine represents, and it's enough to make you want to gag, in the most girly way possible, of course. For instance, would you care to know what the Flirty Pink Moscato experience will be like? No? Too bad, here it is:
Be. Flirty Pink Moscato beckons you to pull out the sky-high stilettos, add some sparkles to your eyes and maybe miss the top button on your blouse (oops) as you head out the door to share some wine with the girls. You may do some extra arm-touching and giggling tonight. But, (in your defense) the jokes are funnier when the world is your flirtatious playground and you're the perfect blend of confidence and playfulness with a delightful finish of harmless fun.
G/O Media may get a commission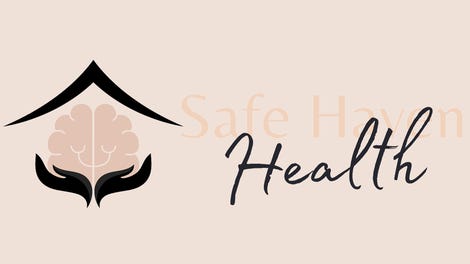 Addiction counseling
Safe Haven Health
Oops. Looks like somebody slipped on some spilled wine and hit their head, only to wake up in a Sex and the City nightmare world. If that's too much for you, perhaps you'd be interested in a bottle of Radiant Riesling:
Be. Radiant Riesling reminds you of your rightful spot at the nexus of the universe as you leap to add a spin class to your morning yoga or grab the karaoke-night mic from your BFF to lead the crowd in a show tune sing-a-long. It's this blend of awe-inspiring elegance and waves of spontaneity that make your festive flair simply unforgettable.
Well, who doesn't love to drink during their morning yoga class and keep on going until you close down the karaoke joint? Doesn't it feel like this wine just "gets" us girls? Always on the go, always ready for fun, always drunk.
I know this is exciting, but don't all rush to the wine store at once. They wont Be. on sale until April. (Get it?) Fortunately, they did nail one thing about ladies and that is that we love a good value, so these magnificent creations will run between about 10 and 13 bucks. In case you were worried that this wine might taste like aged lady urine or rotten lady tears, fear not. This same company produces Sledgehammer wine for men, so we know we're in the best possible hands.
Treasury Wine Estates Launches its First Ever Line of Wines Aimed at Millennial Women [PRNewswire]