Tired of passerby thinking your she baby is a he baby? Well, get your she baby some baby bangs so nobody will ever think she's a he again (THE HORROR).
Baby Bangs are "the first and only Ready2Wear hairstyle hairbands ever made". Yes. Amazing.
From the mouth of babes:
Our patent pending HAIR+band accessory combination allows baby girls (with little or no hair at all) the opportunity to have a beautifully realistic HAIR style in a SNAP!! It's quick, easy and baby barely knows it's there. Each Baby Bangs! HAIR+band has been made using only the finest ribbons and fabrics, PLUS our Baby Bangs! come to you pre-customized & size appropriate, cut, styled and ready for immediate wear. The wispy hair strands have been arranged in the cutest most adorable elfish coiffure!
OK, even I gotta admit, the banged baby is banging.
G/O Media may get a commission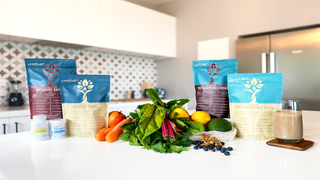 [Baby Bangs, via Motherlode]