Here we go: A proposed class action lawsuit against Instagram was filed in federal court on Friday in San Francisco.
Reuters reports that the Instagram user behind the filing — Lucy Funes — cited breach of contract and other claims. From Reuters:
The lawsuit, filed by San Diego-based law firm Finkelstein & Krinsk, says customers who do not agree with Instagram's terms can cancel their profile but then forfeit rights to photos they had previously shared on the service.

"In short, Instagram declares that 'possession is nine-tenths of the law and if you don't like it, you can't stop us,'" the lawsuit says.
In other words, Instagram may use your photos in ads — sorry, "promoted posts" — without telling you, and you wouldn't be able to do much about it.
The Courthouse News Service has more details about the suit; apparently Funes finds that Instagram's "claim to have the right to use people's pictures in perpetuity and restrict how they can seek redress constitutes illegal misappropriation of property, violate California civil codes and Instagram's own former terms." For instance:
Instagram also claimed it could limit damages to $100, though California law provides for statutory damages of $750 for "unauthorized use of a person's personality or photograph, and individual damages from unauthorized commercial use of valuable photographic art could be much higher."
G/O Media may get a commission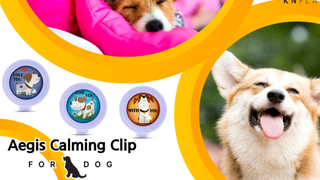 20% off
Aegis Calming Clip for Dogs
William Restis of Finkelstein & Krinsk spoke to Will Oremus at Slate about the wording of Instagram's new policy:
Restis told me he believes it amounts to an unlawful taking of users' property rights, particularly when coupled with several other new stipulations that limit Instagram's legal liability. For instance, under the new terms, users would waive their right to file class-action lawsuits-which is precisely why Restis said Funes filed this one today. He called the new policies "a smash and grab" by Facebook and Instagram that breaks "new ground on how companies can take valuable property rights from their customers while making sure those customers can't do anything about it."
As you may know, Facebook has acquired Instagram; a Facebook spokesman says of the lawsuit, "We believe this complaint is without merit and we will fight it vigorously."