A group of four men recently introduced a bill into the New Hampshire State House of Representatives that would make it a misdemeanor for exclusively women to show their nipples.
HB 1525-FN, sponsored by State Reps. Brian Gallagher, Peter Spanos, George Hurt, and Josh Moore, would amend the state's public indecency, indecent exposure, and lewdness laws to include the following clause:
"[A person is guilty of a misdemeanor if:] Such person purposely exposes his or her anus, or if a woman, purposely exposes the areola or nipple of her breast or breasts in a public place and in the presence of another person with reckless disregard for whether a reasonable person would be offended or alarmed by such act... This section shall not apply to the act of breast-feeding."
On Tuesday afternoon, state Rep. Amanda Bouldin posted a link to the bill on her Facebook, along with a comment expressing her disapproval, "YES, all the sponsors are men. And Republicans. So much for 'smaller government'..."
Shortly after posting, she received several notifications—her male, Republican colleagues had begun to comment.
G/O Media may get a commission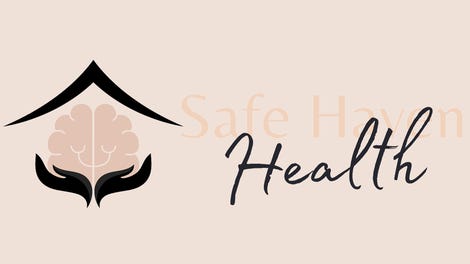 Addiction counseling
Safe Haven Health
Rep. Moore, a freshman representative who lists "beatboxing, reading, spending time with family and friends, and visiting the cities and historical sites," among his interests on his campaign website, responded thusly:

State Rep. Al Baldosaro (who notably defended Donald Trump's Muslim ban as "no different than the situation in World War II, when we put the Japanese in camps,") also responded:
Both Moore and Baldosaro are, incidentally, involved in current Republican presidential campaigns: Moore is Ted Cruz's faith-based outreach director for New Hampshire, while Baldosaro is co-chair of Donald Trump's state veterans coalition.
The comments have since been deleted.
"We don't have a nudity problem in New Hampshire," Bouldin told Jezebel on a call on Wednesday. "There's not, like, hordes of topless women roaming the streets and assaulting people. Everyone wears their clothes in New Hampshire; it's cold outside! There's no issue, so this bill is pointless."
While it is currently legal for adults to be topless in the state, many towns have passed public decency laws banning women from that sort of nudity. New Hampshire residents and Free the Nipple activists Heidi Lilly and Barbara MacKinnon are currently facing trial for taking their tops off at a local beach in protest.
"For me, it's about the rape culture, it's about body shaming, it's about slut shaming. It's about a lot of things," Lilly told a local news outlet.
Bouldin underscored that since every bill in New Hampshire is subject to a public hearing (that's not the case in other states), bringing any bill to the floor takes up constituents' time.
"What about people who have false nipples? What about people that have tattooed-on nipples? Or what about people who have had their nipples removed? What about people whose nipples are removed from their breasts and then their breasts are reconstructed and then their old nipples are put back onto fake breasts? Does that count?" said Bouldin with a healthy sense of humor. "This whole bill is bullshit because it doesn't take into consideration the variety of ways one can identify in terms of gender."
"New Hampshire government is so open and accessible that you really get a great view of what a bunch of idiots politicians tend to be," Bouldin concluded. "They're normal people just like anyone else, and they say dumb things, and they're uninformed and uneducated, just like your neighbor next door."
Neither Moore nor Baldosaro responded to Jezebel's request for comment.
---
Contact the author at joanna@jezebel.com.
Image via Ritu Manoj Jethani/Shutterstock.