On Saturday, April 16, a Philadelphia man fatally shot his four-year-old daughter after wildly waving around a loaded gun in a small bedroom where seven children were present.

ABC News reports that 30-year-old Maurice Phillips has been charged with third-degree murder, involuntary manslaughter, child endangerment, and reckless endangerment, among other things.
Tahirah and her six siblings, whose ages range from seven months to 13, were together in the bedroom when Phillips joined his children, unholstered his gun, and, according to Philadelphia police Captain James Clark, began "'carelessly and recklessly waving and pointing the gun around the room.' The gun went off, striking the girl in the back of her head, 'killing her instantly.'" Clark tells ABC News that the shooting does not seem to have been intentional, but rather the result of egregiously "negligent" behavior.
Immediately after shooting Tahirah, Phillips attempted to pin the blame on his five-year-old daughter:
"The other children became upset and began yelling, investigators said. They said Phillips got off the bed where he was sitting and struck his 5-year-old daughter 'with a closed fist' and then 'wiped the blood from his hand onto her shirt' in an attempt to shift the blame. Police originally believed the girl's sibling fired the weapon."

G/O Media may get a commission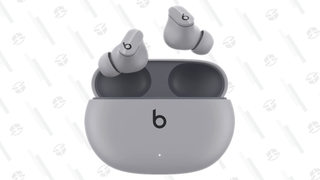 Phillips even punished his daughter to complete the facade. However, after calling his fiancée—not yet identified—and fleeing the scene in a change of clothes, he eventually admitted the truth to homicide investigators.
---
Image via ABC/screengrab