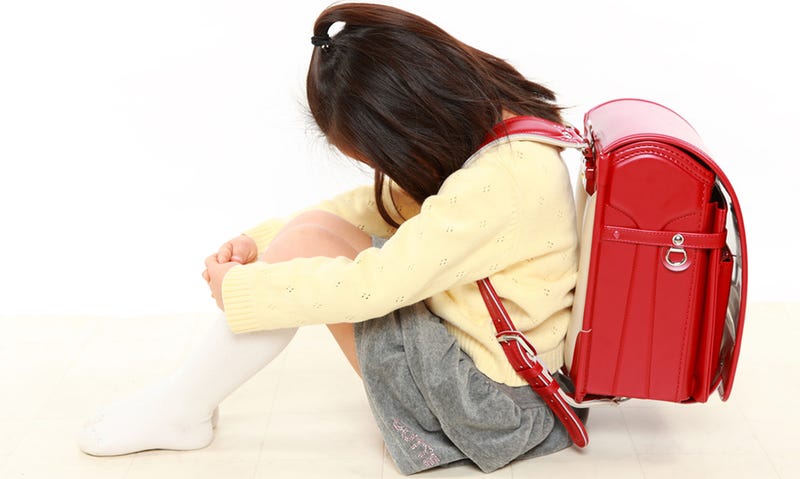 What do you do when your five-year-old is being bullied and the school won't do anything? A father in Wisconsin has just filed a restraining order against the pint-size bully who was harassing his daughter with incredibly violent threats and behavior.
Brian Metzger of Kenosha county states that his daughter was terrified of her classmate who, among other things, kicked Metzger's daughter in the face and allegedly said "I want to slit your throat and watch you bleed" to the girl. This kind of behavior is cause for alarm if it happens even once, but according to Metzger this is something that has been going on all year. In fact, according to the father, other children have reported being bullied as well. However, school officials have apparently done nothing, so Metzger had to take matters into his own hands after his daughter became terrified of going to school. On Tuesday, he filed a restraining order against his daughters classmate, forcing officials to move the child.
"I think they should have done something a lot sooner. They've kept him in the same classroom with my daughter throughout this until Wednesday morning because Tuesday night I showed up with a restraining order," Metzger said.
School officials refused to comment on the situation (likely due to confidentiality issues), but the school district's spokeswoman, Tanya Ruder, has stated that "there are two sides to every story" which sounds much less convincing than a "we're currently investigating the issue" or even "we're looking into the matter."
Metzger is set to go to court next Tuesday. He's stated he will continue to fight to get the boy bullying his daughter expelled. If these allegations are true, counseling may be a much better course of action than expulsion.
Image via Shutterstock