The Algonquin Round Table was a storied group of writers, actors and assorted "wits" who would meet to drink and tell jokes probably described as "ribald" at Manhattan's Algonquin Hotel, which was, incidentally, the site of the Jezebel Fashion Week command center. Imbued with a sense of our own lofty places in history, we decided to hold our own Algonquin Round Table on the last night of Fashion Week, during which we decided that anyone involved in the historic Algonquin Round Table would have skipped Fashion Week, because as Dorothy Parker once wrote, the Round Table was all about shit that you could crack easy jokes about, not convey painful truths through.
The truth of Fashion Week is that it is PAINFUL speaking those truths over and over again to a bunch of people who are too wrapped up in their Coco Rocha sightings to get it through their heads that: Fashion is housework that was elevated somehow to "art" thanks only to the money that rich people are willing to fork out concealing the true extent of their vanity; and elevated to "commerce" worthy of a somewhat hyped seasonal trade show through the simple materialist dialectic that goes like this: If you build new wants, they will throw out last year's babydoll dress and shell out the Amex to buy them.
But if you accept these basic truths — and that you are powerless to do anything about them — you can soothe your remaining naive disillusionment at Fashion Week with one of those free drinks they serve you in exchange for your willingness to be a pawn in the complex demand-creation engine they have built and bask in the absurdity of some photographer — who isn't even on TV, or maybe he is, but who isn't these days — expecting you to know who the fuck he is. Look, they have wine, beer, champagne, bourbon, vodka, gin, even bitters! (To add a "healthy" splash to that vodka tonic consoling what ails you). Or you can do like other attendees, and soothe your disillusionment with:

Scarf (Custo)
Diamond Timex watch (eBay/Cynthia Rowley party)
Red BlackBerry Pearl, won at GenArt
$50 Lord & Taylor gift certificate (Rodarte)
Rodarte branded candle (Rodarte)
"Late Spring" Criterion Collection DVD (Rodarte)
Snoopy Sno Cone machine, book, journal, umbrella (Snoopy show)
Arrojo hair care products (Frank Tell)
Assouline book, Rumeur perfume (Lanvin lunch)
2 bottles of Izze fruit soda, 2-3 CDs, Skin care products (GenArt)
G/O Media may get a commission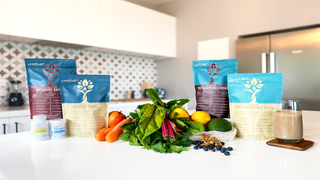 In case you were wondering, that's the swag Jennie was given over the course of the week. Interestingly, she had mostly positive feelings to report from the shows, which she attended with a vigor and zeal I envied. Which brings up an interesting point: Am I just a bitter Marxist because I am lazy? I showed up for everything late, because, let's face it guys, I shouldn't quit the day job here.

Which brings me to another point: we all have to have jobs, and some of have to have to have jobs that involve the fashion industry, and the economy relies on human interactions, the likes of which we rarely have because we sit at home blogging all day, and the best part was just hanging out with other people for once. Dodai and Intern Maria and I drank about a fifth of gin in the Algonquin lobby after missing our respective shows, Jennie and Nikola and I shared brunch and our awe over the beauty of the Malandrino show and special assignment interns Margaret, Diane, Maria S. and Henrietta shared a lot of hungover laughter while assembling our barf bags and discussing the upcoming election. And speaking of which, it's about time to hand over the reins to my fellow Lezebels [Except me, because I just don't feel like writing. -Ed.] and hear what they have to say about the week that was:
Dodai: I went into Fashion Week excited and hopeful, and came out on the other side exhausted, somewhat jaded and with foot pain. I also had PMS, but that's another story. All the registering, invitations and confirmations lead to a lot of standing in line waiting for the privilege to stand up while watch the runway shows. Many times I was given "standing room priority," which meant that I could be one of the first people to stand — and often lead to a seat. But generally I felt like I had to prove I supposed to be there, even while holding an invitation in my hand, even after Jennifer had informed me that I was "confirmed." Unless you're involved in Fashion Week, you may not realize that seeing a show is often 2 HOURS of frenzy for 15 minutes of show. It's like waiting in line for a rollercoaster. Most of the time there's a general sense that it's going to be fun — and worth it — but sometimes it definitely felt like much ado about nothing. I appreciate that for the designers and the PR houses, it's more like four MONTHS of work for 15 minutes of show, but as a person who was just trying to do her job — get into the show and report on what I saw — I felt judged, measured and ranked every step of the way, even at the parties. Part of this is just the beast of New York, but part of it is the "are you 'important' or not" attitude the majority of the people involved have. As far as the clothes go, I enjoyed them the most when they were fun (Baby Phat/KLS, Betsey Johnson). I was thankful that I had the pleasure of going to shows before every single model was skeletal. When I saw Naomi Campbell walk for Rosa Chá years ago, she was a vision of health and energy; strutting and prancing like a thoroughbred racehorse, superhuman. The models at the Rosa Cha show this year seemed bored and gray from nutrition deficiency. What I did love was having the room at The Algonquin — being able to step away from the hurricane of activity into a quiet space steeped in oak, Dorothy Parker quotes, and a "hotel cat." I felt like I was part of something bigger, as a woman writing in New York, and that made me happy. The Algonquin rules.

Jennie: With the right attitude, I think you can talk your way into most things. But, as fashion week proved, "I'm on the list" is a line that works way more often than it should. Not as often as I would've liked, mind you, but more than it should; enough to score me a spot backstage at Rodarte and Malandrino, which were two of the highlights of my week. Rodarte is thoughtful, artful fashion at its best: It's conceptual, but not unrecognizable. And I still can't stop talking about the marvel of sitting there and seeing dresses float by that look like they were made from clouds.
Another show that had me gaga was Chris Benz, genius up-and-comer extraordinaire. It was the perfect fusion of fashion as "fashion" (something artful, something rooted in ideas and narrative) and the practical: Working with the most recognizable of forms (slouchy pants, drop-waisted dresses, the loafer!), he dipped these everyday objects into the most explosive neon palette you could possibly imagine. The end result was breathtaking. I felt like Dorothy stepping into Technicolor for the very first time, but better! Because in my Oz, Benz's Oz, the munchkins were in fact models who were costumed as the bastard lovechildren of Annie Hall and Jay Gatsby. This is what fashion should be.
And Catherine Malandrino! She to me, much like Behnaz Sarafpour, has always embodied for me the essence of the smart chick. Malandrino clothes are all about being a woman: Not a small girl, but a hormone-raging, food-eating, emotion-feeling, boob-and-hips-clad woman. She is probably the only designer I can think of whose clothes look better on "real" people than on models. You gotta have a booty to wear her clothes — thank god! And her use of color was such a relief — so saturated and refreshing and alive — it reminded me why I love fashion. Unfortunately, the models on display at most of the shows reminded me why I don't always love fashion too: Everyone knows that models are thin, but it's not until you see them up close that you realize how shocking their bodies are. Uncostumed, they are terrifying; no one can see a model up close and aspire to that sort of physical form.