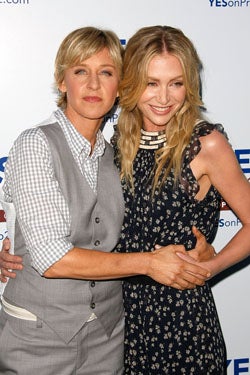 Sometimes in this life, one finds oneself asking the Big Questions. Like, is it appropriate to critique the outfits of celebs attending a party in support of Prop 2, the Prevention of Farm Animal Cruelty Act? And then one thinks, yes. Yes it is. But we'll show our extreme magnanimity by not having an "Ugly" category. And when one considers that Jared Leto was at said event, in a topknot and a foppish summer-weight scarf, well, that's generous indeed. And we went pretty darn easy on Amy Smart, Emily Deschanel and Heather Graham, too! The Good, the Bad, and No Ugly — after the jump!



The Good:
Maybe a touch disco-fab for a farm animal initiative, but Heather Graham looks undeniably glam.
Lisa Edelstein demonstrates appropriate "serious event" chic. The bag gets a dispensation.
Yeah, it's hard to tell with all the mincing and posturing, but Emily Deschanel's getup appears to be cute.
Another example of unwonted generosity, as our animus towards shoes like Amy Smart's is no secret.
The Bad:
Down to the matching shoe, Wendie Malick's ensemble reads very "candidate's wife."
Sorry, kid, but if you're gonna dress like the hippie older sister reluctantly "dressing up" for her brother's Bar Mitzvah, don't shoot the messenger.
Olivia Wilde and her footwear benefit from today beneficient "no-ugly" policy.
Olesya Rulin makes the common celebrity error of mistaking "frumpy" for "serious."
You see?!
Getty" />