Look what blew into town: The August J. Crew catalog, in which "each piece is meant to be affectionately weathered and worn — much like your favorite paperback." But unlike the "destroyed" jeans inside, a paperback won't cost $118.
Shades of gray are gorgeous, so is the wind-swept scenery. Too bad it's so humid right now that merely looking at that sweater is giving me hives.
Ah, to be a well-tailored writer, pensive at a typewriter, instead of a muumuu-wearing blogger, snarky at a Mac.
G/O Media may get a commission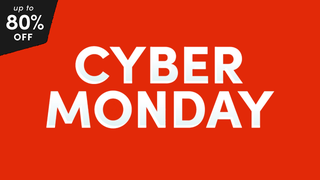 up to 80% off
Wayfair - Cyber Monday
This silk ruffled cami is so pretty, even if you're feeling ixnay on the paper-bag waist skirt. Of course, on some people, a silk cami means underarm sweat stains, and a general feeling of discomfort, but that's neither here nor there.
Look at all the colors!
"Jenna's picks" are predictably pale, soft and ladylike; but any whimpering you may hear is me, wanting that "Libretto" necklace very badly. (Click "full size" to enlarge photo.)
Whimper. Whimper. Whine. Whine.
Maybe I'm closed-minded and behind the times, but when I see these doo-doo brown, misshapen, ortho-fug shoes, one word comes to mind, and that word is: Ew. (Then I see the $225 price tag, and I think: LOL.)
These shorts are pictured with herringbone tights and just one of several pairs of shorts shown with tights. Is this the part of the anti-pants agenda?
More shorts with tights, modeled by someone who looks like Jennifer Jason Leigh in Fast Times.
What we have here, friends is some "creative" styling. She is wearing rhinestones and sweatpants. But that's not all! The caption reads: "Paris Drawstring Pant. Our stylist cut these off and rolled them up." I think it looks ridiculous, but apparently they consider it a serving suggestion?
Once you get over the fact that it's preposterous to purchase something which has already been destroyed, decide if J. Crew is trying to push thinspiration: These jeans are "matchstick"; the ones on the next page are "toothpick": and they are all set off by "superskinny" belts.
How do this dress and these shoes work together, unless she is headed to a prom slash pow wow?
Ew. There's the Ew Shoe. It is Ew.
The wedding/party dresses always manage to be light, ethereal, feminine and cut curiously small in the bust.
But the colors! The colors are fresh and juicy.
Although this is more like what I would wear if I still Ieft the house.
Hey look! Free shipping on multi-culti kids! (Click "full size" to enlarge photo.)
Time to place an order.
[J. Crew]
Earlier: Summer At J. Crew: Pretty, Pastel, Pricey
The WASPiest Items In "Vineyard Vines"
5 Hideous Things Urban Outfitters Wants You To Wear This Summer
May Anthropologie Catalog: Totally Watered Down