Back in 2010, a charming young woman named Jessica Vega faked cancer to trick her boyfriend (and the father of her child) into marrying her. Not only did Vega end up getting her proposal, but she also received a free wedding dress, free makeup for her bridal party, free bar tab and a free honeymoon in Aruba thanks to contributions from sympathetic donors.
Following the wedding, her husband Michael O'Connell (who himself is no peach) began to grow suspicious regarding the state of her health and, upon investigation, discovered that his new wife was, in fact, not suffering from a terminal illness. O'Connell immediately filed for divorce, while Vega spent fifty days in jail for fraud and was forced to pay back over $13K to donors.
A couple years have passed and what has changed? Vega is a free woman and — what the what?! — is back with O'Connell. Hey, Vega notes, "You can't help who you love."
Has serving jail time and coming close to losing everything she holds dear given Vega a new perspective on the whole "telling everyone you have leukemia to get what you want" thing? Certainly. And now she wants us to know that she's sorry in the way that she's totally not sorry. After all, she got what she wanted and, this, ladies and gentlemen, is the stuff romantic comedies are made from.
G/O Media may get a commission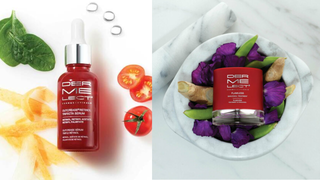 Save $19
Retinol Renewal Kit