Imagine a scenario in which a powerful, self-made, self-possessed woman deigns to follow the orders of a much-less powerful, egomaniacal foreigner and crash-diets herself to aesthetic "acceptability" so she can appear on the cover of an American magazine available to the public for, at most, 4 weeks. That scenario is exactly what happened when Oprah Winfrey was asked — and agreed — to appear on the cover of Vogue's October 1998 issue. As the story goes, Winfrey spent months whittling herself to Vogue editor-in-chief Anna Wintour's exacting standards so that she would look acceptable in a Steven Meisel-photograph for the cover. "If you want to be on the cover of Vogue and Anna Wintour says you have to be down to 150lbs - that's what you gotta do," Winfrey told the BBC, adding, tellingly, "I didn't think for one moment 'Now I am going to be a Vogue model' nor even did I think I could hold that weight."
The Vogue cover turned out well, as many remember: Oprah looked hot. But there was something spooky beneath the Vogue image's Meisel-perfect, glossy veneer; namely, the idea that even a woman who had made her fortune validating women's strengths, hopes and dreams — and becoming one of the most powerful people on the planet in the process — would so eagerly and willingly help to perpetuate the "cover lie" of a medium that has made its mark by invalidating women's strengths, hopes and dreams with an endless parade of stories on how to be thinner, sexier, trendier, and — ugh — better in bed.
The post we put up yesterday of <a href="an unretouched Redbook cover image caused a bit of a stir. It was meant to. But more than courting publicity and traffic, the image we obtained and displayed was meant to show just how far the Cover Lie extends; that even in and on a women's magazine meant for a more mature female audience (working moms, etc.) and featuring a more mature female celebrity (career-woman and mother-of-three Faith Hill) the lies and half-truths continue to be perpetuated. Honestly, it sort of broke our hearts that it was Redbook; the magazine has been criticized before for some questionable covers (see Aniston, Jennifer; Roberts, Julia) and, after all, readers of magazines like Redbook worry that they can't have it all as it is (the great career, the loving husband, the healthy kids, the perfect body). Plus, at this point in the evolution of the celebrity-sartorial complex, who or what exactly is Redbook — or any number of other women's magazines — fucking kidding with such a female forgery? Go to any name-brand, pop culture website and you can see galleries upon galleries of images of celebrities (female and male alike) in their normal, un-retouched, unlit and still-sickeningly-hot states. These pictures are perhaps the new cultural currency, as Virginia Heffernan of NY Times wrote the other day (they certainly increase our traffic!) So why do women's magazines continue to insist on providing readers just the opposite? Is it stubbornness? The selling of fantasy? Or the selling of other things, i.e. advertising revenue? And if so, is it really necessary to shave 10-15 pounds off a woman and erase exactly what it is (the freckles, the moles, the laugh lines) about her that makes her human and accessible and interesting in order to sell a bit of fucking soap? Look at the picture above, and tell us that Faith Hill is not fucking gorgeous and vibrant just the way God — not Photoshop — made her.
G/O Media may get a commission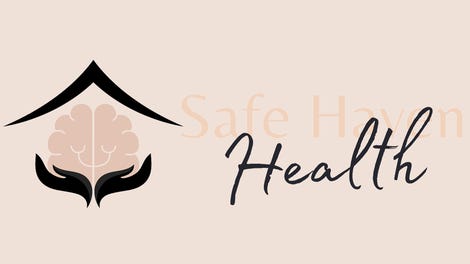 Addiction counseling
Safe Haven Health
Some would say yes, the half-truths of women's magazine covers and cover-lines are necessary (these people usually work on the business sides of such magazines). Others would say yes because they know no other way, or are too afraid to say no (these people often toil on the editorial sides of such magazines). But as necessary as retouching may seem in order to fill the coffers of corporate behemoths like Procter & Gamble, Revlon or Warner Brothers Records it is not okay for the rest of us — the readers, that is — that this goes on. In a world where lying, deception, and the fudging of facts has become endemic in everything, all the way up to the highest levels of government, this is yet another example of a fraud being perpetrated on the public... and the public, for the most part, is not yet in on the joke. Magazine-retouching may not be a lie on par with, you know, "Iraq has weapons of mass destruction," but in a world where girls as young as eight are going on the South Beach Diet, teenagers are getting breast implants as graduation gifts, professional women are almost required to fetishize handbags, and everyone is spending way too much goddamn time figuring out how to pose in a way that will look as good as that friend with the really popular MySpace profile, it's fucking wrong. And we're glad you agreed.
Earlier: Here's Our Winner! 'Redbook' Shatters Our 'Faith' In Well, Not Publishing, Maybe God

The Annotated Guide To making Faith Hill Hot

The Five Great Lies Of Women's Magazines

Related: Oprah Winfrey & Beloved [BBC]

Doctored Cover Photos Add Up To Controversy [USAToday]

The Beautiful People, The Uglier The Better [NYTimes]