Faith Hill and Tim McGraw are in a big fight or something, because Tim McGraw was photographed without his wedding ring on, and the bloidz say it's NO SURPRISE because apparently she cheated on a non-Tim-McGraw man-person with Tim McGraw when she and Tim McGraw first got together! And, as we all know, there is only one rigid set of moral parameters within which all relationships must begin, otherwise they are doomed 4 life. Doooooom. DOOOOOOOOOOOOM!!!!! DRUMS IN THE DEEP.
FAITH Hill was engaged to ANOTHER MAN when she met Tim McGraw — but she ended it to be with her now-husband.

When Hill began the Spontaneous Combustion Tour with country singer McGraw back in 1996, she had recently become engaged to her former producer, Scott Hendricks, and McGraw had recently broken an engagement.

...However, not all is well in Faith and Tim's marriage!

Fatih apparently flew into a fit of rage after Tim publicly ditched his wedding ring during a Las Vegas appearance.

"Faith is heartbroken that her family is falling apart, and she was just blown away that Tim would take his ring off," a source said.

Tim is getting sick and tired of Faith's controlling ways and stuck it to her by posing without his wedding ring on the red carpet at the iHeartRadio Music Festival on Sept. 21 2013.
Faith, reportedly, has been "leaning on Kenny Chesney." [ShowbizSpy]
---
"Friends" worry that Johnny Depp is partying hard and hiding it from Amber Heard.
"Johnny was so wild for so long and it's hard to believe thatAmber has straightened him out completely," the source told Radar.

"Last year he was partying with six chicks and getting turned away from bars, this year he's quietly going to dinner with Amber and you never see him do anything wrong."

However, while the change in attitude is more than welcome by his close friends they're still concerned that he could start partying again.

"Johnny always seemed like he was having a great time out partying, and it wasn't just because a lot of women were around. People are afraid that he's just stopped partying or is hiding his partying to be a good and upstanding guy for Amber.
G/O Media may get a commission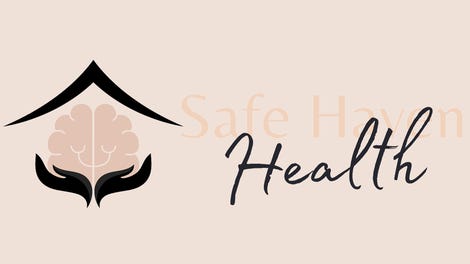 Addiction counseling
Safe Haven Health
Because nothing says "true friendship" and "I am a real person" like going straight to Radar Online with your "concerns." [Radar]
---
Thandie Newton managed to hang on to her corporeal body after having a baby, rather than crumbling into dust and blowing away like a mummy struck by the Scarab of Ra, or—god forbid—disappear forever like a lantern stolen by a monkey. [E!]
Prince George has a baby girlfriend. This seems like a totally appropriate thing to gossip about. [E!]
Cara Delevigne and Michelle Rodriguez were spotted not-together. HOW IS THIS A STORY. [E!]
Minnie Driver wore a bikini, says she doesn't go to the gym. [JustJared]
Kristen Wiig got an excellent blonde bob for spring. [People]
Naya Rivera and Big Sean got un-engaged. [E!]
No, Jason Segel and Katie Holmes have not been secret-dating for 3 years. [Us]
I liked this song in high school don't hate.

Images via Getty.