A group of students, both past and present, of the all-male St. Paul's College at Sydney University, decided to create a pro-rape Facebook page called "Define Statutory" that reportedly was allowed to stay up on the site for several months.
The site, which went up in August, was shut down recently, but Reverend David Russell, an outgoing master at Wesley College, tells the Sydney Morning Herald that the Facebook page is simply an encapsulation of the rape culture that has pervaded the campus for some time. "This is a story that has to be told," Russell says, "there is no question in my mind, women are seen as meat. That is the awful, ugly truth of it.''
The site has already been condemned by the University, the New South Wales Police sex crimes unit, and the New South Wales Rape Crisis Centre, and New South Wales Minister for Women, Linda Burney, rightly tells ABC Australia that "The idea that a group of young men that are going to become leaders within our community - leaders in the law, leaders in medicine, leaders in business - studying at an elite college, at an elite university, think it's OK to post information like this encouraging rape on a website is absolutely abhorrent.
The question that remains, however, is why Facebook allowed a pro-rape group to exist on the service to begin with. This is a social networking site that refuses to let women post pictures of themselves breastfeeding, mind you, but it's okay to make a "hilarious" pro-rape group in the "Sports and Recreation" category? The group was public, by the way, accessible to anyone and visible to all. Interesting, isn't it, that in the eyes of Facebook, a woman shouldn't be allowed to show her breasts while feeding her child, but it's perfectly acceptable for men to make a highly public "sport" out of rape.
Detective Superintendent John Kerlatec of the New South Wales Police sex crimes squad tells the Herald that "this is the first occasion I have heard of a Facebook site being set up to promote, or publicise ... sexual assault or any other behaviour that is criminal behaviour.'' Something tells me that it won't be the last, unless Facebook starts paying as much attention to the rape culture brewing on the boards as they do to pictures of new mothers just trying to feed their kids.
G/O Media may get a commission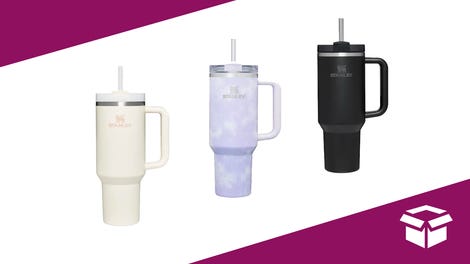 Up to 45% off
Stanley Cup Sale
Pro-Rape Facebook Group Condemned [The Australian Broadcasting Corporation]
Facebook And Sexual Violence, Assault [Sydney Morning Herald]
Facebook's Breastfeeding Ban [LATimes]