Still confused about the new design and commenting feature updates on Jezebel? We've (finally) got answers to some of your most common questions.
Ed Note: With any technical problem or bug you see, it's extremely important that you send us a description of the problem along with the type of computer you are using, its operating system (name and version number), internet browser (name and version number) and a screengrab, if possible.
1. Load More Posts
Great news: This function, which was causing problems for everyone, is no more. We're back to pagination, which means you can scroll through older posts on the site by heading to the bottom of the homepage and clicking on the page numbers (1, 2, 3, and so forth).

2. Show Hidden Comments
Many readers who set their profile preferences to "show hidden comments" were not, in fact, seeing the hidden comments. This bug should be fixed; if not, email us and let us know.
3. Why am I only getting notifications when starred commenters reply to me?
You shouldn't be, at least not anymore; this feature was updated and all replies - from starred commenters and unstarred commenters alike - should be showing up in everyone's notifications.
G/O Media may get a commission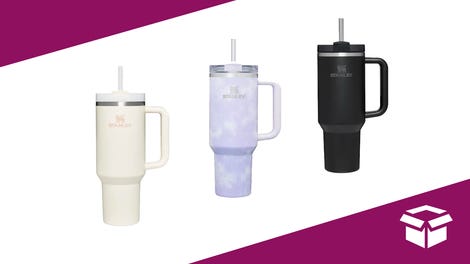 Up to 45% off
Stanley Cup Sale
4. I'm having trouble using the editing functions in my comments.
This should be fixed; if not, let us know.

5. Pictures and introductory text in the posts are not appearing.
Older posts often revert to headline-only when traffic on them has died down; if you are seeing relatively recent posts ("relatively recent" = 3 hours old or younger) that are showing up as headline only, or if images are not loading or appearing as boxes with an "x" in them, send us an email with computer/browser information and a screenshot of what you're seeing.
6. I am an unstarred commenter; why can't I create hashtag pages?
This is part of the new system, i.e. not a bug. Unstarred commenters, however, can create new threads within already-created hashtag pages.

7. I still want to be able to sort commenter discussions by most popular.
We won't be providing an easy-click option for this but those who want to sort comment threads by most popular can add this code
?sort=active
to the end of any post's URL in order to see the most popular/active threads.
More questions? Submit them in the comments. Problems and bugs, as mentioned above, need to be emailed in with appropriate and detailed info.