When you've got Michelle Williams, Rachel Weisz, and Penelope Cruz together at a single event, it's a pretty safe bet the clothes are going to be good. And so it was at last night's 18th Annual Gotham Independent Film Awards (held, for some reason, at NYC's Museum of Finance), where experimentation was the order of the day, retro-shapes ruled, and people got away with an unseemly amount. For the most part, I was very Mike Mulligan (dug it) but there was one case where...well, judge for yourselves, after the jump.


The Good:


Michelle Williams' demure frock is a definite envy-panger. (New word!)



G/O Media may get a commission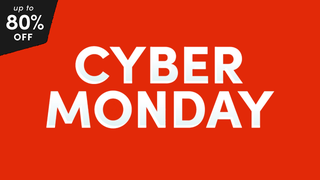 up to 80% off
Wayfair - Cyber Monday
Not for all, perhaps, but Mad Men's Rosemarie DeWitt is absolutely rocking her cerulean.



Melvin Van Peebles is so dapper!



Like Michelle, Rebecca Hall's working a demure neckline, retro chic.



While this is probably a 'don't try this at home,' Danai Jekesai Gurira, um, isn't at home.



Penelope Cruz nods to menswear, nods to Chanel, nods to 80s structure and they're all like, "oh hai."



What say you, kids, about Amy Adams' festive getup? I'm digging the allusions to 20s fabrication, but I'd understand if you're not.



In the wrong hands, how easily could this wear someone like a grotesque barber pole? Rachel Weisz's hands are rarely wrong, though.



This is another one that Patricia Clarkson works by sheer force of will, where this neckline and level of pleating could spell downfall.


The Bad:


I get 'deconstructed' and all, but Veronica Loren is a braver woman than I!



This is tricky, as I don't actually have a problem with Evan Rachel Wood's dress as such. But she is so young and pretty, and here she looks so lacquered and unnatural, that I feel it is my sad duty to put her down here.


What Say You:


Alison Pill's little number: cute and fun, or save it for after the bath?


Getty" />