We're all (maybe too) familiar with Hanson, the trio who gave us "MMMBop," that teeny-bop pop-rock earworm of a song that seriously lifted your soul in the '90s. It made you feel good. Too bad nobody knows how to sing it other than Hanson.
Vulture interviewed the men of Hanson (Zac, Isaac, Taylor) for a retrospective on the 20th anniversary of "MMMBop" (you're so old, deal with it!), and so far no one has done an excellent cover of "MMMBop" yet, according to Hanson, because everybody is syncopating it wrong.
Bruno Mars, are you listening?

I.H.: "MMMBop" was originally in the key of A, and we currently play it in F sharp. Sometimes in F.

T.H.: You're getting some serious "MMMBop" details here.
Deep cuts only. Have you heard any good covers of it over the years?

T.H.: I gotta be honest: No.

I.H.: You know why? People can't sing the chorus right. Most of the time they syncopate it wrong.

Z.H.: I think "MMMBop" probably needs a really good cover …

T.H.: Someone needs to either make it totally their own in a genuinely unique way, or it needs to be a band that has a sensibility for old R&B. Fitz and the Tantrums could maybe do it …

I.H.: If Bruno Mars were interested, he'd probably find a way to kill it.
The people presumably singing "MMMBop" all wrong includes One Direction (this does sound terrible) and The Vamps (MMMNope). Hanson might be right. It's the syncopation...

You might also be surprised to learn—because you were so busy dancing back then—that "MMMBop" is what Isaac describes as a "happy sad song." "It's an optimism that's framed with realism," he says. Hence the lyrics: "You have so many relationships in this life/Only one or two will last." Which turned out to be true, didn't it?
Do you think people realized "MMMBop" was actually this darker song?

T.H.: I think a lot of people did not. And that makes sense. But hopefully over time, the staying power of that song is about the fact that it's more than it looks like at first glance. That hook is what gets you in, but what's below that is what keeps you there.
G/O Media may get a commission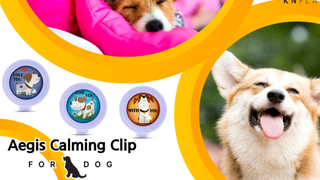 20% off
Aegis Calming Clip for Dogs
Analyze that as you listen to "MMMBop" for the rest of the day and maybe your life.